Details

Category: History
Hits: 165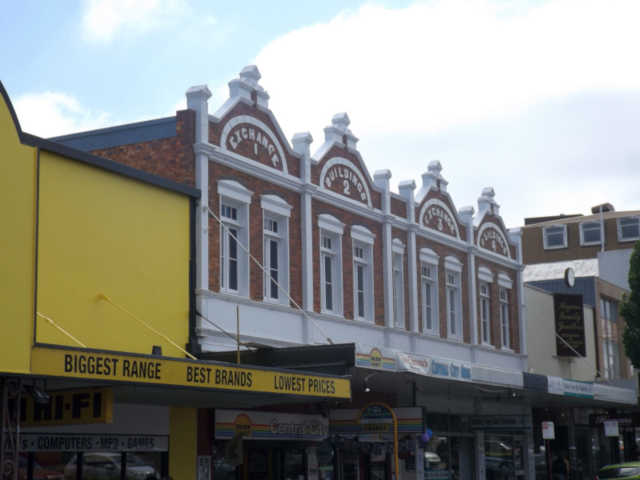 The exchange building was constructed in an area that by the late 1890's was was being established as the commercial centre of Toowoomba.
Designed by architect J Marks and Son, the building was completed some time in 1905.
It consists of two stories, the first floor consisting of a series of four shops, with office space on the second level.
The building today continues to be used as a commercial property and was heritage listed on the Queensland Heritage Register on the 27th October 2000.
Address: 245-253 Margaret St, Toowoomba Q 4350

Details

Category: History
Hits: 200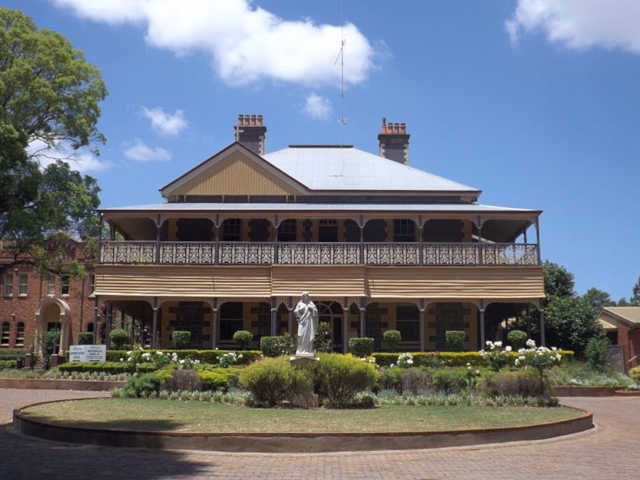 Tyson Manor is so named after Australia's first self made millionaire, James "Jimmy" Tyson.
Originally built by Richard Godsall with additions to the building taking place up until 1905, it originally known as 'Strathmore' when it was sold in 1902 to Mrs J. Tyson Doneley and the houses name was then changed to Tyson Manor.
Sitting on 70 acres the house provides stunning views of Toowoomba city and surrounding suburbs.
Downlands Catholic College acquired the house in 1931.
Heritage listed: 21st August 1992
Address: 72nRuthven St, Harlaxton

Details

Category: Medical
Hits: 246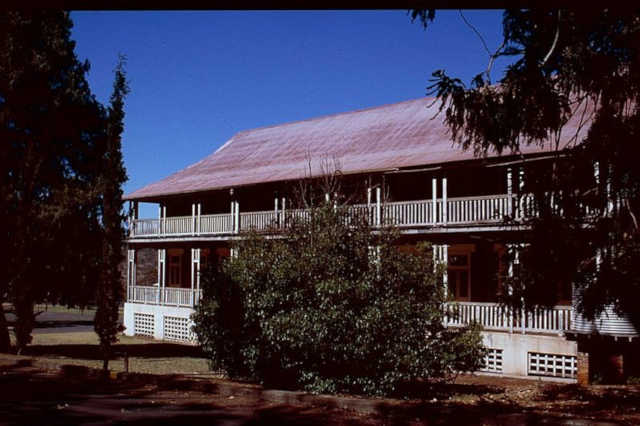 Baillie Henderson Hospital is located on a 330 acre area at 1 Hogg Street in the Toowoomba suburb of Cranley.
Construction of the psychiatric hospital commenced in 1888 and commenced operation in 1890. Over successive years until 1919, additions were made to the hospital campus which included the construction of male and female wards, nurses section and an administration block.
During the 1960s further additions to the hospital were added including a services building (laundry, canteen, kitchen etc).
Patient numbers have been on the decline since the 1980 as alternative treatment and care of mentally ill patients have developed.
Listing on the Queensland Heritage Register took place on the 27th September 1999.

Details

Category: Education
Hits: 207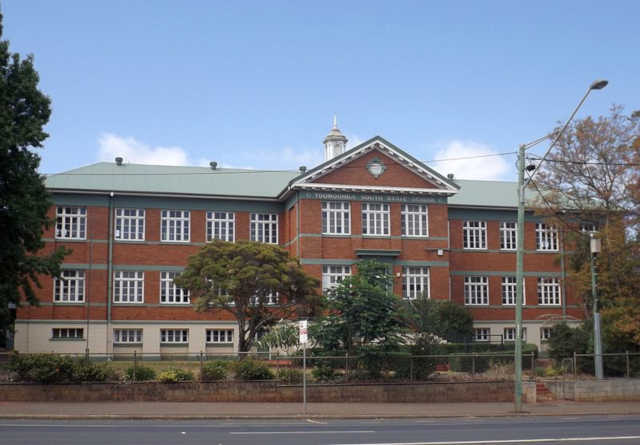 Designed by architect Benjamin Backhouse for the Queensland Department of Public Works and opening in 1865, the South Toowoomba State School is one of the first primary schools to be opened in Queensland.
The school was renamed to the South Toowoomba State School in March 1983 after the merging of the Toowoomba South Boy's School with the Toowoomba Girl's and Infant's School.
Centennial celebration of the school took place in 1965 and it's 125th anniversary in 1990 but due to diminishing enrollments, it was decided the school would close down, which took place in September 2013.
Queensland Heritage Listing: 2nd December 2013
address: 158 James Street, South Toowoomba

Details

Category: Education
Hits: 132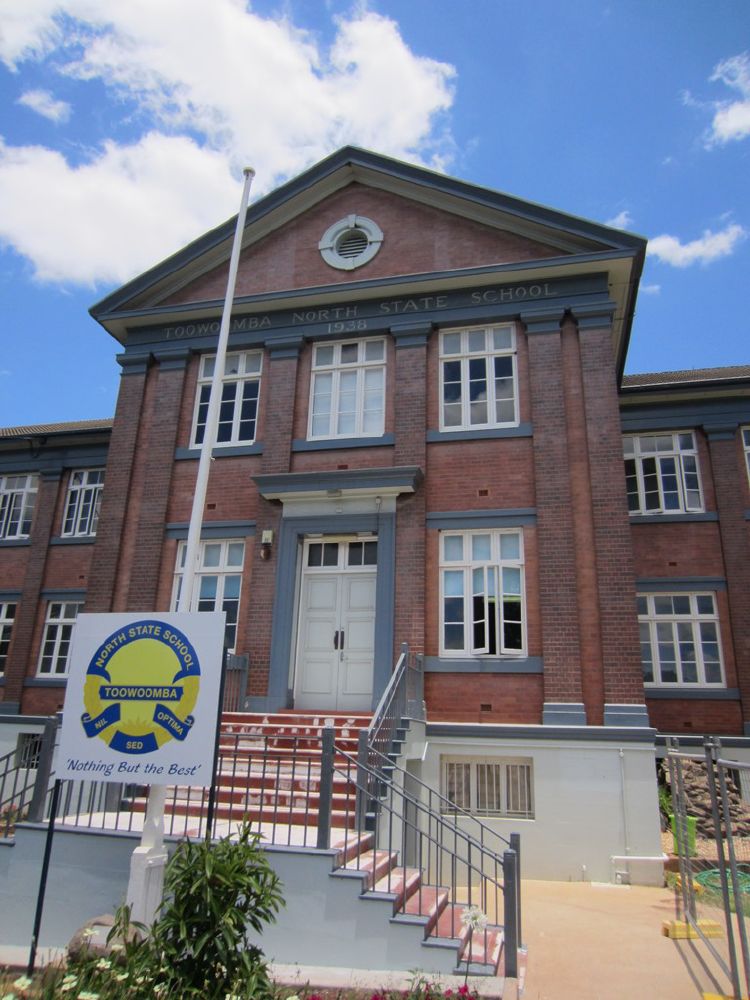 The original school was opened on 6 September 1869 and was known as North National School or Mort Estate State School. The population of Toowoomba at the time was 3000. Toowoomba North Boys School, opened with an enrolment of 141 boys and Toowoomba North Girls and Infants School with an enrolment of 113 students were both housed in a brick building facing Mort Street.
In 1938 the present brick building was constructed and both boys and girls schools were amalgamated to form Toowoomba North State School. The school is one of the oldest schools on the Darling Downs and later it was to become one of the largest.
Toowoomba North State School has many proud traditions and fine students have attended over the years. It is certain that many of those first pupils and their descendants have helped make Toowoomba the city it is today and others have gone on to help our country prosper.
One famous old boy of the School was J J Hilder who was a famous Australian water colourist. The J J Hilder Art competition has been running at the school since 1956 and continues today.
Queensland Heritage Listing: 6th May 2016
address: 129 Mort Street, Toowoomba