Details

Category: Entertainment
Hits: 324
Toowoomba's Strand Theatre is a three story structure that was originally built in 1915, and the first refurbishment took place in 1933.
In 1992 the adjacent Crown Hotel was demolished  and additional cinemas constructed to to take it's place.
During the same year, the Strand Theatre was heritage listed on the Queensland Heritage Register.

Details

Category: History
Hits: 400
Named after Thomas Sutcliffe Mort, the Mort Estate is the first area of residential land to the west of the swamp to be sub-divided in Toowoomba.
Mort, born in Lancashire, England in 1816 arrived in Sydney Australia in February 1838.
Mort had purchased three allotments (10, 11 and 12) in 1855 of the total twelve allotments that were laid out by JC Burnett in 1849. These three allotments were then further sub-divided into a further one-hundred lots and sold off in 1862, which was to become known as the Mort Estate.
The lots varied in size from a half to three half acres.
Boulton Terrace, named after butcher Martin Boulton who had purchased subdivisions 21-24 from Mort where he further subdivided the land and built a series of terrace cottages, some of which still stand today.

Details

Category: Infrastructure
Hits: 389
Designed by architect Francis DG Stanley and constructed in 1873 by R. Godsall, the Toowoomba railway station comprises of a single platform.
The station is situated along the Main Line which is a railway line that originates at the Roma Street Station in Brisbane and stretches 161Km to Toowoomba, which from there the, Western line proceeds to Cunnamulla.
Additional structures were added over a period of more than 75 years including a goods shed, brake examination pit, refreshment rooms, porters shed/guards hut, and air raid shelters.
The railway station was listed on the Queensland Heritage Register in October 1992.
The Westlander runs a twice weekly service from Brisbane to Charleville.
Useful Links:

Details

Category: Entertainment
Hits: 488
Looking for things to do or maybe some sightseeing in and around Toowoomba?
There are many things to do in Toowoomba no matter what your interests are.
Whether its camping, sightseeing, mountain climbing, bush walking, bird watching or whatever, we're sure you will find our attractions directory useful.

Details

Category: Accommodation
Hits: 458
Toowoomba has some charming bed and breakfast places to stay in so you a can unwind as you relax and enjoy the beauty Toowoomba has to offer.
Once you have recharged and energized you will be able to begin your exploration of the Toowoomba region.
Please follow this this to our accommodation page to find a B&B that's right for you.

Details

Category: Events
Hits: 28087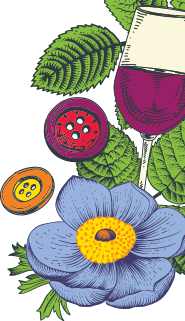 Toowoomba is a beautiful little city anytime of the year, but it has to be said that when springtime comes around there is that something a little extra special in the air.
Toowoomba's claim to fame is the Carnival of Flowers, a fun filled, awe inspiring, action packed, sensory spectacular of all the best the garden city has to offer.
The Toowoomba Carnival of Flowers was an idea conceived by local businessman Essex Tait in 1949.
The idea was put to the Toowoomba chamber of commerce that in order to promote the region and it's businesses, it would be worthwhile to take advantage of the Toowoomba regions ideal location and already renowned 'Garden City' status.
The first parade took place in the Spring of 1950 where a crowd of 50,000 people attended and has since been an iconic event of the city. Toowoomba just wouldn't be Toowoomba without the carnival
This year marks the 70th anniversary of the annual Toowoomba Carnival of Flowers which will be held from Friday 20th September until Sunday 29th September 2019.
The Toowoomba Carnival of flowers is held in the last full week of September and features many events including a floral street parade, garden tours, live music concerts, arts and crafts,  flower, food and wine festivals, and a garden competition and more.

For a full list of events please visit the carnival events page.
If you would like more information on this fantastic event, then please visit the official website.
Most of all though, remember to have lots of fun and enjoy.