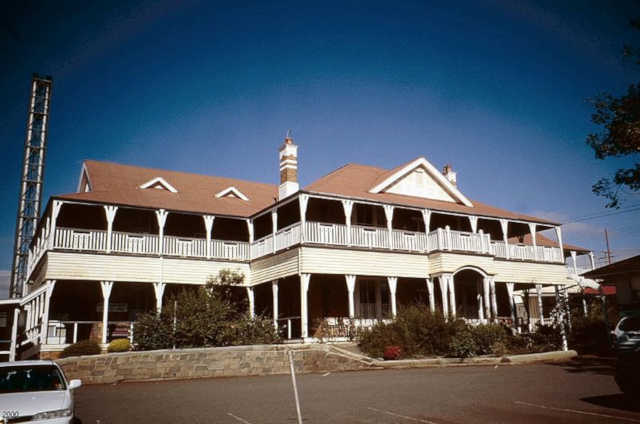 Toowoomba General Hospital, later to be known as Toowoomba Base Hospital, or just Toowoomba Hospital, was established at it's current location on the corner of James and Pechey Streets in 1878 with the purchase of 29 acres of land for £870.
A government grant of £10,000 was used for the construction of early hospital buildings on the site including a large two story complex with four wards, which as with many other major buildings in the city at the time was designed by FDG Stanley.
Other early building on the site included a kitchen building (1880), a morgue (1896), Fresheny House - Nurses Quarters (1912-1913), an open air ward (1916), a maternity ward (1926), and Cossart House - a second nurses Quarters (1927).
It is these early buildings which are located in the south-west corner of the Toowoomba Hospital grounds which are the subjects of the Queensland Heritage Register listing.
During the 1950's, a major expansion of the hospital took place to as a result of Toowoomba's population growth. During this decade, the original main hospital building that was constructed in the 1880s was demolished to be replaced with numerous large two and four story brick buildings, including the Toowoomba Mothers Hospital (1955).
Toowoomba Mothers Hospital operated from the section known as Service Block Two between 1955 and 1990, after which the new mothers hospital moved into the main hospital complex. Between 1990 up until its demolition in 2016, the former mothers hospital had several uses including as a mental health unit, alcohol and substance services unit, and certain sections even remained vacant for over a decade,
The 1990s saw the expansion of the hospital to include a multi-story car park, clinics, and other facilities.
Heritage Listing:  28th July 2000
Address: Pechey Street, Toowoomba QLD 4350