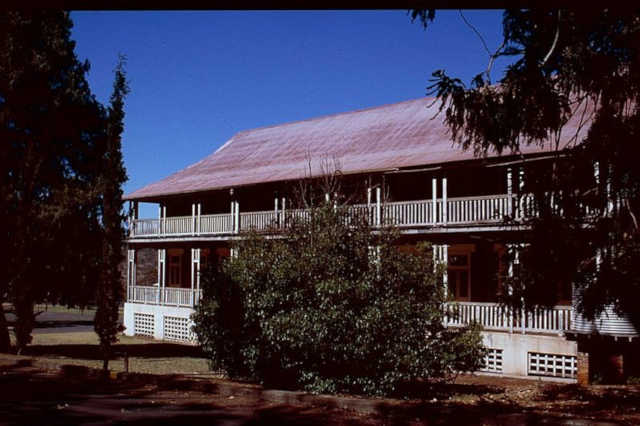 Baillie Henderson Hospital is located on a 330 acre area at 1 Hogg Street in the Toowoomba suburb of Cranley.
Construction of the psychiatric hospital commenced in 1888 and commenced operation in 1890. Over successive years until 1919, additions were made to the hospital campus which included the construction of male and female wards, nurses section and an administration block.
During the 1960s further additions to the hospital were added including a services building (laundry, canteen, kitchen etc).
Patient numbers have been on the decline since the 1980 as alternative treatment and care of mentally ill patients have developed.
Listing on the Queensland Heritage Register took place on the 27th September 1999.