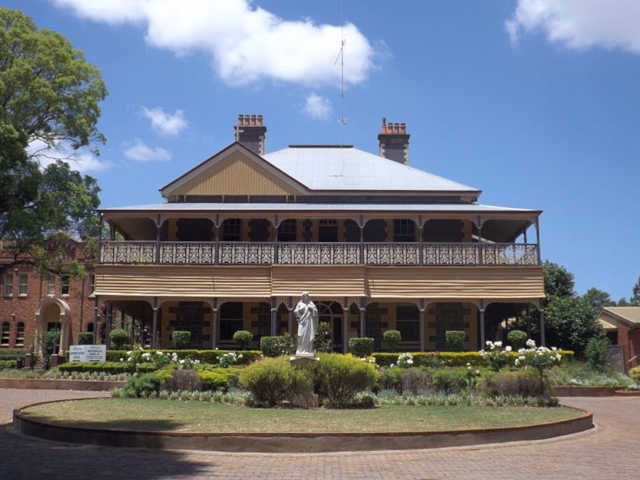 Tyson Manor is so named after Australia's first self made millionaire, James "Jimmy" Tyson.
Originally built by Richard Godsall with additions to the building taking place up until 1905, it originally known as 'Strathmore' when it was sold in 1902 to Mrs J. Tyson Doneley and the houses name was then changed to Tyson Manor.
Sitting on 70 acres the house provides stunning views of Toowoomba city and surrounding suburbs.
Downlands Catholic College acquired the house in 1931.
Heritage listed: 21st August 1992
Address: 72 Ruthven St, Harlaxton