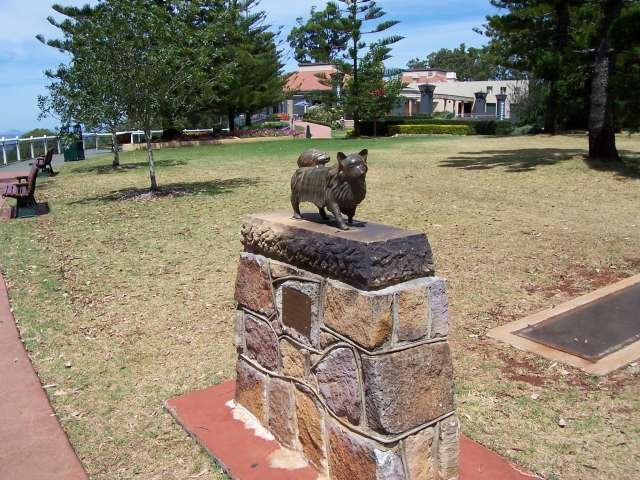 Puppy is the name of the mascot of the Toowoomba Thistle Pipe Band.
Born in 1948 Puppy lived until the age of 10 in 1958, when he passed away after being run over by a car.
Marching in front, Puppy would lead the band during the parade at the Carnival of Flowers, and was so adored by the crowds that as a result of his passing, a memorial with a statue of Puppy was created in 1959.
Stolen on two occasions in 1983 and 1990, the statue was located again in both instances.
Puppy's memorial is located at the Picnic Point Lookout.