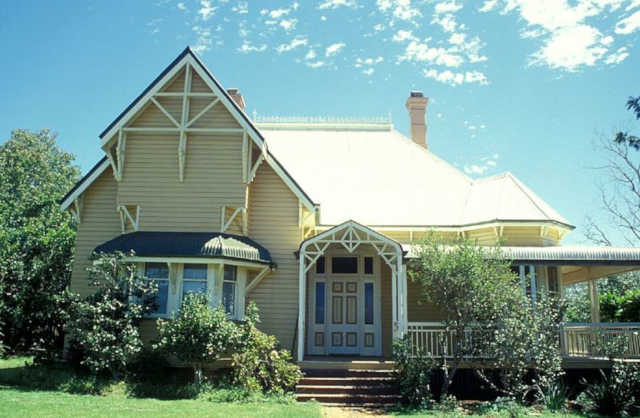 Located on the corner of Rome Street and Warra Street, Newtown in Toowoomba and comprising of two separate titles, are the residences of 'Oak Lodge' (7 Warra Street) and 'Spreydon' (30 Rome Street).
Originally built during the 1890s, the residence faced Warra street and featured a hipped roof with gables at the front of the house. Famous for many other heritage listed houses in Toowoomba, Oak Lodge and Spreydon was designed by architect James Marks and Son and built for Toowoomba plumber and timber merchant Robert Walker Filshie.
Around 1908 the residence was leased to Jessie and Margaret Thompson who established the Spreydon Girl's boarding College. During the 1920s the house was separated into two parts and the south most division relocated and positioned to have Rome Street frontage.
Address: 30 Rome Street (Spreydon) and 7 Warra Street (Oak Lodge), Newtown Q. 4350 (corner)
Heritage Listed: 1st October 2003