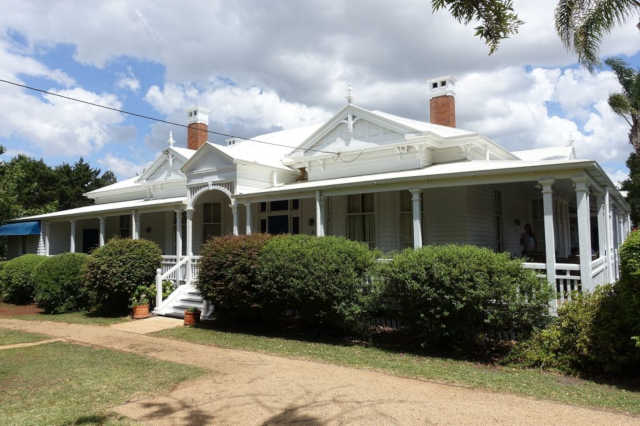 Designed by prominent Toowoomba architect William Hodgen, Elphin is an L-shaped low set fifteen room timber house, with nine fireplaces. Features include lead light fans and pressed metal ceilings.
Costing £1,236/19 shillings/3 pence (£1,236/19s/3d), the residence was built in 1907 for pastoralist Andrew Crombie and was named after a location in Launceston Tasmania known as Elphin where Hodgens wife was born.
An air raid shelter was built to the east of the residence during World War II. During 1952 the residence was converted into a block of four flats.
Business man Ernest James Busby became the owner/occupier in April 1937 and it was not until 1988 that it was sold by his sons after which the house was refurbished and turned into a family residence.
Address: 24 Anzac Avenue, Newtown Q. 4350
Heritage Listed: 28th July 2000