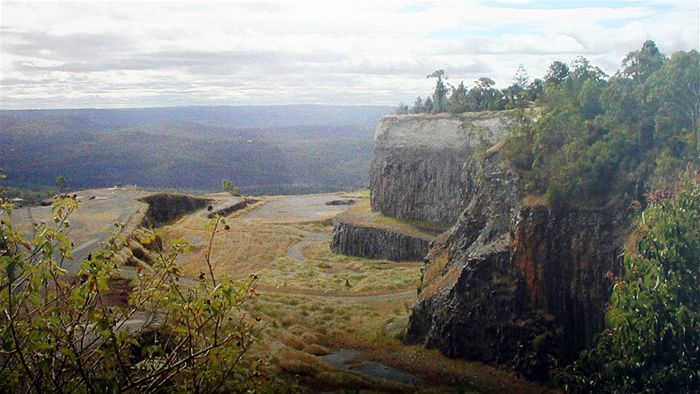 Bridge Street Quarry was in production for over one hundred years between the 1870's until 1994.
The quarry is located on the eastern side of Toowoomba in the suburb of Prince Henry Heights, at the end of Bridge Street.
The predominant rock type in the quarry was olivine basalt.
In 2001 the then Toowoomba City Council proposed a plan for the re-development of the Bridge Street Quarry (to be named Etopia Quarry Gardens), but this did not eventuate because of funding and other issues like the ongoing drought at the time.
The expected funding for the re-development was expected to be approx. $60 million, and the objective was to create a 'garden parkland' that would attract tourism to the Toowoomba region.
Recently there has been talk of the Toowoomba Regional Council re-floating the quarries re-development.
Historical weblink: Quarry Gardens