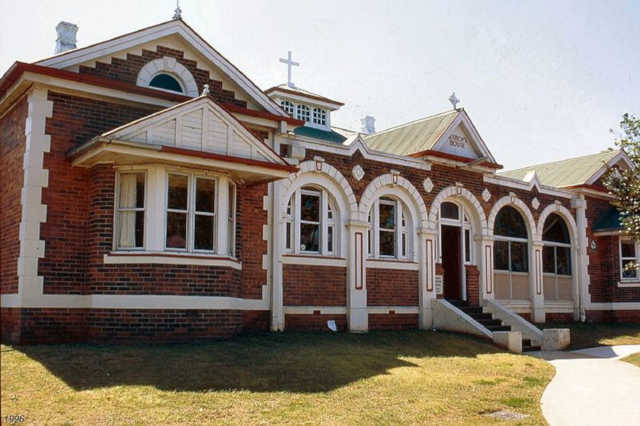 Bishop's House is a single story masonry building located in the suburb of East Toowoomba. Some of the features of the building include a verandah, corrugated iron roof with protruding gables.
Designed by prolific Toowoomba architect Henry Marks and built in 1910/1911 for notable figure William Charles Peak who played a significant part in Toowoomba's development.
Originally known as Dalmally, the house was purchased by the Roman Catholic church in 1939 where alterations were made to the building and it was renamed to Bishop's House. The building was used as the home of the bishop of the newly created Toowoomba Diocese of the catholic church.
Address: 73 Margaret Street, East Toowoomba Q. 4350
Heritage Listed: 21st October 1992