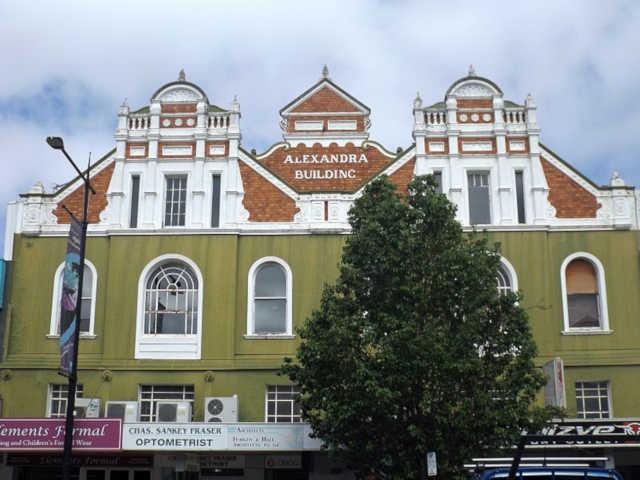 The Alexandra Building is located in Toowoomba City and was designed by architect Henry James Mark and built by James Renwick in 1902.
Businessman Thomas Kelsall (TK) Lamb acquired the site on which the building would be constructed on in 1901. The building has two levels and is primarily constructed of masonry.
Originally intended for multi-use purposes, the ground floor street frontage was for shops, the rear ground level was intended as a cake factory and bakery and the first floor was intended as a ballroom.
After TK Lamb passed away other tenants of the building included draper JM Harris, and 4GR radio station (between 1938 and the mid 1970s).
Address: 451-455 Ruthven Street, Toowoomba City Q. 4350
Heritage Listed: 16th October 2008