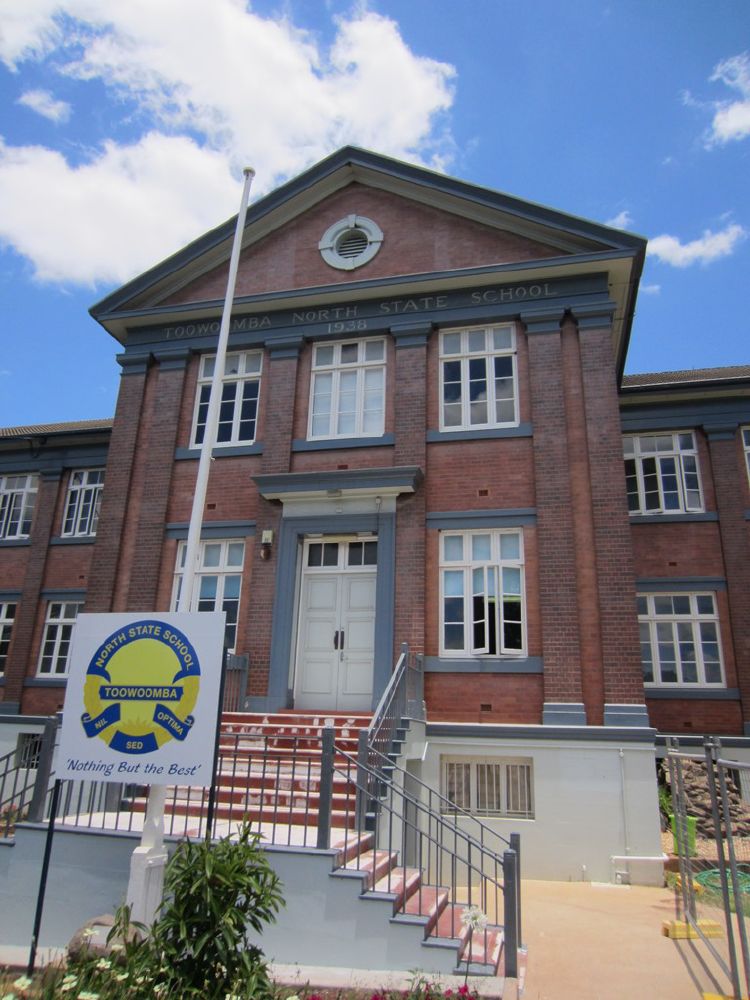 The original school was opened on 6 September 1869 and was known as North National School or Mort Estate State School. The population of Toowoomba at the time was 3000. Toowoomba North Boys School, opened with an enrolment of 141 boys and Toowoomba North Girls and Infants School with an enrolment of 113 students were both housed in a brick building facing Mort Street.
In 1938 the present brick building was constructed and both boys and girls schools were amalgamated to form Toowoomba North State School. The school is one of the oldest schools on the Darling Downs and later it was to become one of the largest.
Toowoomba North State School has many proud traditions and fine students have attended over the years. It is certain that many of those first pupils and their descendants have helped make Toowoomba the city it is today and others have gone on to help our country prosper.
One famous old boy of the School was J J Hilder who was a famous Australian water colourist. The J J Hilder Art competition has been running at the school since 1956 and continues today.
Queensland Heritage Listing: 6th May 2016
address: 129 Mort Street, Toowoomba