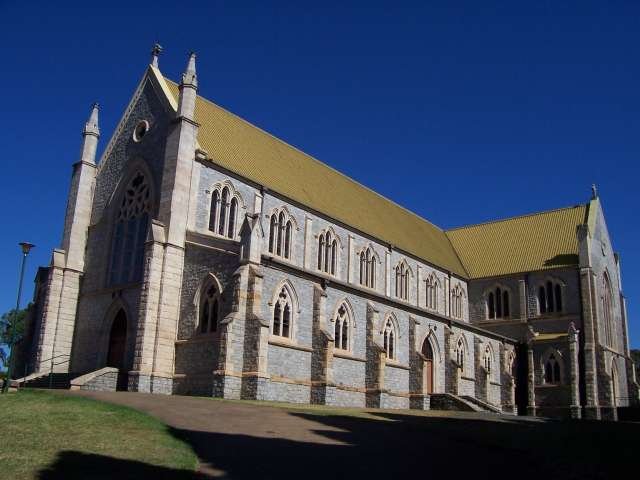 St. Patrick's Cathedral Toowoomba is named after Pātricius, a missionary born in Roman-Britan in the later part of the fourth century, and passed away on March 17, 460AD.
Originally designed by architect James Marks. It is based on a Neo-Gothic design and is made of bluestone. Replacing two prior churches made of timber on the same location years earlier, the foundation stone for the present day St Pat's building was laid in 1883. Once construction was completed, the church was officially opened on St. Pat's day in 1889.
Further expansions to the cathedral commenced in 1929 and completed in 1935. Extensive renovations were undertaken in 1972. The church celebrated its centenary in 1989 and as part of the commemorations a new bell tower was constructed. The cathedral is listed on the Queensland Heritage Register as at the 21/10/1992.
address: 123 Neil St, Toowoomba
internet: www.stpats.org.au
phone: 07 4637 1500