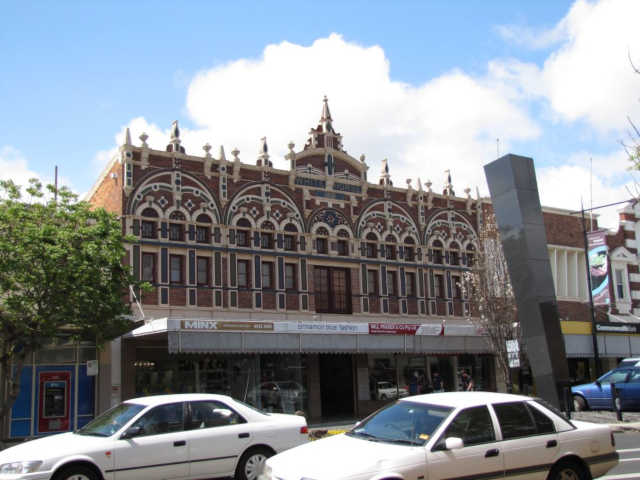 Dating as far back as 1866, the White Horse Hotel was originally operated by proprietor Daniel Donovan, which was a two story brick building with verandahs facing Ruthven Street in keeping in-line with pub design of that era.
Having changed ownership several times over the decades, eventually in 1912 the current building was designed by Reginald Marks.
Around the late 1970s, renovations took place which included removing the verandahs as well as adding a ground floor level.
Eventually closing around 1986 as a hotel, its present day usage is a shop front.
Address: 456 Ruthven St, Toowoomba City, Q. 4350
Heritage Listed: 17 December 1993