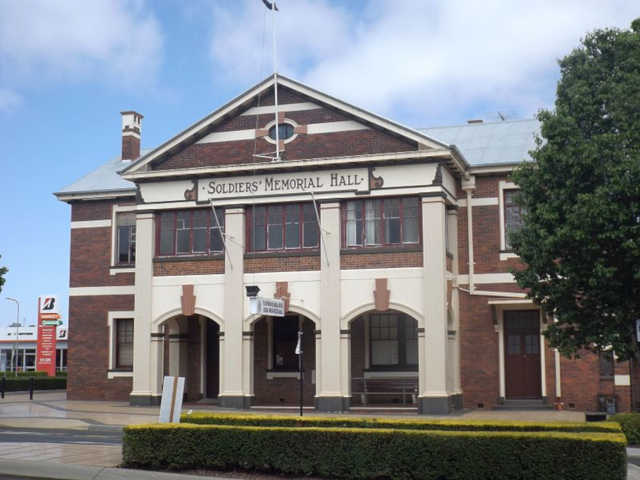 The Toowoomba Soldiers Memorial Hall was built to serve as a tribute to soldiers who served in World War I and used by returned service personal as well as the Toowoomba community.
The beginnings of the building was conceived in 1918, and by 1919 a committee was organised to raise funds and coordinate construction. By 1922 plans were drawn and construction commenced in 1923.
Designed by architectural firm Hodgen & Hodgen and built by Smith Bros., Construction was completed by 1923, but modifications were made at various stages between 1923-1959.
The building included club rooms and an assembly hall and was intended to be used for large social functions, lectures and public meetings but due to changing social habits the building was mostly underutilised.
Today though, the building is manly used by large community organizations.
Address: 149 Herries Street, TMBA Q. 4350
Qld Heritage Listed: 17th December 1999