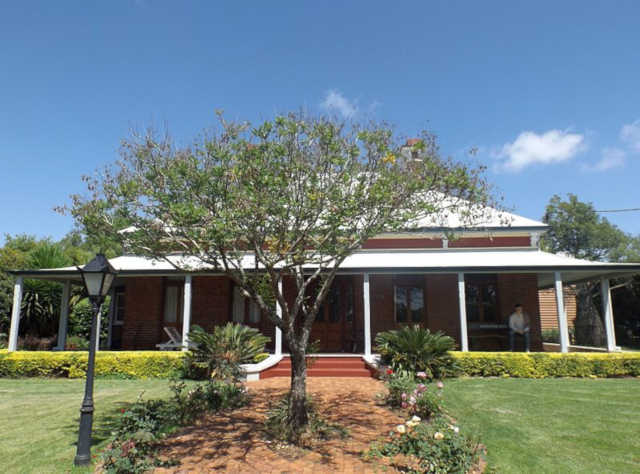 Originally a part of one of the first land sub-divisions in Toowoomba, the lot on which Carlton House is built on was known as lot 10 and is situated in the Mort Estate.
The lot was first acquired by Toowoomba profile James Taylor in 1862, then James Augustus Pearson later took possession in 1874.
The single story brick building, which also has an attic was built in 1877, is located close to the Toowoomba rail yards, and possibly built as a guest house for people who traveled to Toowoomba via rail.
Further extensions were made to the building at the turn of the twentieth century.
As a side note, according to the Queensland Blue Book of 1897, a James Augustus Pearson worked as a clerk in 1891 for the Queensland Railways Commissioner in the maintenance branch (southern division) and earnt around £150 annually.
Address: 3 Mill Street, Toowoomba (Mort Estate).
Queensland Heritage Listing: the 31st October 1994.