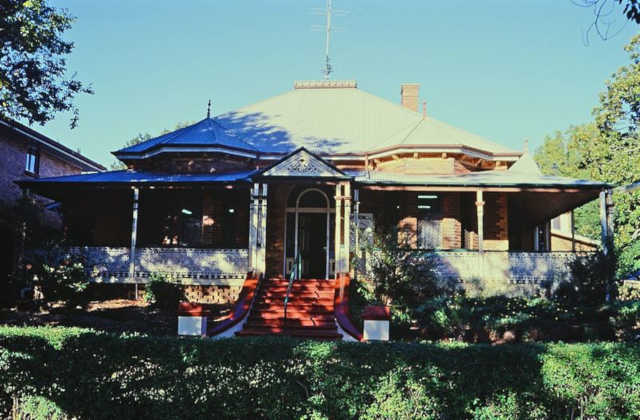 Gowrie House also known as Largo was designed by James Henry Marks on behalf of Toowoomba Businessman Alexander Mayes.
Located on a corner block at 112 Mary Street, it was constructed in 1901 and manly built of brick.
In 1945 the Largo as it was originally known was sold to the Toowoomba Young Woman's Christian Association, after which it was renamed to Gowrie House after Lady Gowrie.
Extension were made during the 1950s and 1980s and today the house provides 42 room accommodation for students, disabled persons and travelers.
The building was heritage listed on the Queensland Heritage Heritage Register on the 25th of August 2000.