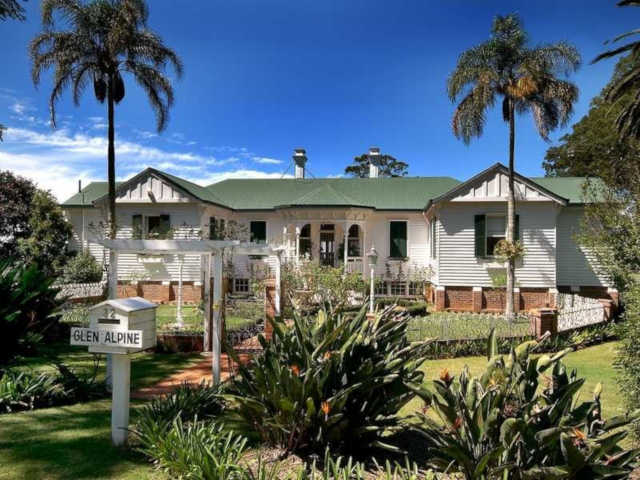 A federation style design Glen Alpine was designed by architect Harry Marks and built in 1918 for Albert Rowbothom. It's a two story timber house with high ceilings, bay view windows and stained led glass windows.
There is evidence to suggest another house with same namesake was built on same land between 1882-1883.
It is located in the prestigious suburb of Redwood in Toowoomba on the top of the range escarpment with stunning views to the east.
Glen Alpine was temporarily used by Australian Army during world war II
Address: 32-36 East Street, Redwood Q 4350
Heritage Listed: 11th June 1993