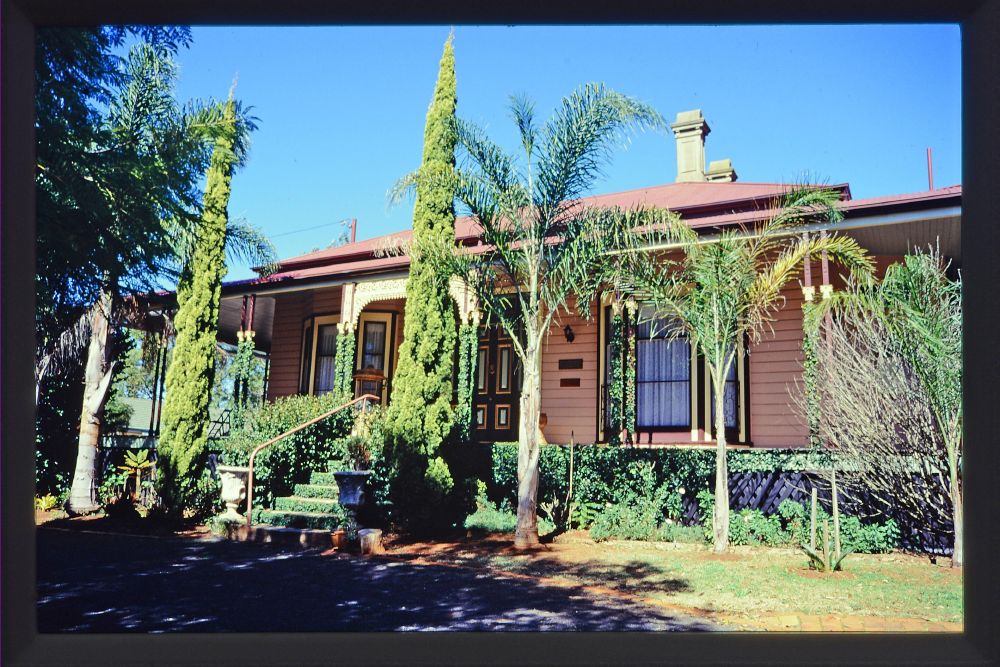 Built during the 1870s as the residence for storekeeper and legislative council member  Frederick Hurrell Holberton, Ascot House comprises both a single story section, as well as a two story attached extension.
The original 32 acres on which the residence was initially built upon has progressively been sub-divided over the years.
Constructed of timber, surrounded by a roofed verandah internally the house contains a hallway, billiard room (presently a tea room) and maids, quarters.
Address: 15 Newmarket Street, Toowoomba
Architect: Marks, Henry James (Harry)
QLD Heritage Listed: 21 October 1992