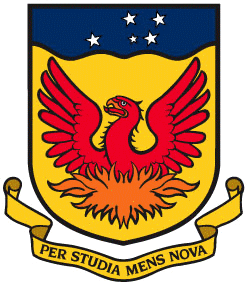 Based in Toowoomba Queensland, the University of Southern Queensland (USQ) was originally established as the Darling Downs campus of the Queensland Institute of Technology in 1967.
As time passed it would become Darling Downs Institute of Advanced Education (DDIAE) in 1971, University College of Southern Queensland (UCSQ) in 1990, and finally the University of Southern Queensland (USQ) in 1992.
The university has a total of three campuses spread out across Toowoomba, Springfield, Ipswich.
Courses at the university include law, health, engineering, the sciences, business, education, the arts.
One of the attractions of the university is its Japanese Garden, one of, if not the largest Japanese garden in Australia.
Student enrollments is approximately 28,000 annually, a ratio of 85% domestic, 15% overseas students.
In 2017, the university had a revenue in excess of $320 million dollars.
The Latin motto of the university 'Per Studia Mens Nova' translates to 'Through study the mind is renewed'.
address: 487-535 West Street, Kearneys Spring QLD 4350 Australia