Details

Category: Lifestyle
Hits: 1144
The present day location of the Clifford Park racecourse was obtained in 1861 as a 65 hectare block (approx.).
Clifford Park racecourse is located in Newtown and is home to the Toowoomba Turf Club.
The Clifford Park racecourse is a multi-function facility providing a venue for hosting functions and events.
The park also provides a training facility for members of the racing industry.
Address: Hursley Rd, Newtown
Web: cliffordpark.com.au

Details

Category: History
Hits: 1759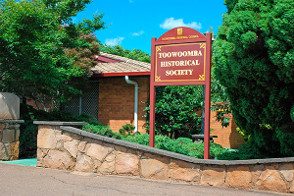 The origins of the Toowoomba Historical Society date back to approximately 1950 when a small group was formed to discuss Toowoomba's history.
At the commencement of 1970's this group was disbanded and it was not until the latter part of the 1970's that the society had reformed in the same spirit to discuss and research Toowoomba's History. The society was incorporated in 1996.
The society's mission statement is "To stimulate our community's interest in the economic, social, cultural and environmental history and heritage of Toowoomba and its environs." - note: the definition for environs is "surrounding areas and districts".
The historical society is constituted of a library with research facilities which is available to members of the public. The society has a vast archive of literature, photos and artifacts. The society does also accept enquiries from the public.
The Library is located at 49 Lindsay St (between Queens Park & Queens Park Gardens) in East Toowoomba QLD 4350.
post: PO Box 1171 Toowoomba QLD 4350
tel: (07) 4638 7362
web: www.toowoombahistory.org.au
e-mail: This email address is being protected from spambots. You need JavaScript enabled to view it.

Details

Category: History
Hits: 1145
Toowoomba city council origins date back to 24th November 1860, when Toowoomba was declared a municipality. This was quickly followed by the first council election on the 4th January 1861.
William Henry Groom became the first mayor of Toowoomba, after which the Australian electoral division of Groom is named after him.
Toowoomba's status of town transitioned to a city at midday on the 20th October 1904.
Toowoomba celebrated its centenary as a city in 2004.

Details

Category: Regional
Hits: 862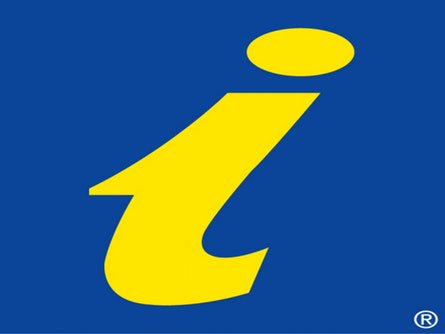 The Toowoomba Visitor Information Centre is located at 86 James St, Toowoomba QLD 4350 (on the cnr of Kitchener St) in an attractive late 1800's Queendlander style building.
The volunteer staff are knowledgeable and able to point you in the right direction to get you started on you discovery of the Toowoomba region.
Some of the facilities available at the information centre include books, souvenirs, pamphlets, brochures, maps, refreshments and wireless fidelity (WIFI) .
Only a stones through from the Toowoomba CBD, definitely worth a visit.
Toowoomba Visitor Information Centre
86 James Street (Warrego Highway) Toowoomba
Queensland, Australia 4350
Freecall: 1800 33 11 55
E-mail:
This email address is being protected from spambots. You need JavaScript enabled to view it.
Open 7 days 9am-5pm

Details

Category: Parks & Gardens
Hits: 1506
Glen Lomond park is located in the Toowoomba suburb of Middle Ridge, in the escarpment area to the south-east of the city.
The parkland is shared by bush walkers, mountain bikers and horse riders.
The namesake of the park is probably of English or Scottish descent.
The park has three bush trails.
Glen Lomond bridal trail -2.1Km
Hell Hole track - 2.75Km
Spur track - 0.34Km