Details

Category: Arts and Literature
Hits: 12723
Bull's Head Inn
by David Rowbotham
LEANING INTO THE HILLSIDE, IT SEEMS
TOO FRAIL TO HOLD ALL THE MEMORIES AND DREAMS
THAT CLING TO ITS SAGA OF WALLS MORE HARDILY
THAN THE BEAUTY OF THE PEPPERINA TREE
OR THE FELINE STEALTH OF CAT'S-CLAW SCRATCHING YEAR
BY YEAR AT ITS ENGLISH ATTIC-EYES. THESE PEER
WITH CENTURY WISDOM OVER THE DOWNS; NOW DIMMER,
MAYBE, BUT NO LESS AWARE OF THE HARVEST-GLIMMER,
THE NEW FACES, PATTERN OF CHANGE, AND THE BLUE ROAD-
CLEAN CONTRAST TO SULLY-RED - WITH ITS TRAFFIC LOAD,
SWINGING OUT TO WARWICK, SWEEPING BY
TO TOOWOOMBA UNDER THE SUMMER-PURPLE SKY.

GREY SOUVENIR OF UNREMEMBERED DAYS,
BESIDE THE TRANSFIGURED BULLOCK TRACK IT STAYS
THE FINAL CLUTCH OF MODERNITY WITH A QUAINT
WOODEN GESTURE OF GRACE THROUGH ITS WIZENED PARCHMENT
OF PAINT
AND A GENTEEL SUPERIORITY OF AGE
THAT ERASES PAST NOTORIETY. A PAGE
OF HISTORY HEIGHTENED BY A SUBTLE FICTION
IS TURNED IN THE LOCAL DIARY, CRAMMED WITH A DICTION
THAT PUZZLES BUT BABBLES A CHALLENGE TO ARDENT RESEARCH.
A STORY SURVIVES THE CREASE, THE SCRAWL, THE SMIRCH,
SHAPES ON THE TONGUE AND IN THE HEART, REVIVING
SHADOWS OF MEN WHO HERE DESIGNED A LIVING.

TO THE SIGN OF THE TRUCULENT BULL THE LESLIES RODE,
STILL VIGOROUS FROM EXPLORATION; STRODE
BENEATH THE SWINGING BANNER, ITSELF A DUSTY
PIONEER WITH HINGES TURNING RUSTY,
AND TALKED WITH DEUCHAR, DAVIDSON, AND BELL:
POOR ARISTOCRATS IN A WORLD THAT COULD NOT QUELL
THE BLOODED SOUND OF LAUGHTER, PAIN OF ENDEAVOUR,
FOR ALL ITS WILDERNESS. A NEVER-NEVER
OF UNDISCIPLINED COUNTRY SLOWLY YIELDED TO TOIL
AND TO DREAMS ONE VAST COMMUNION OF SOIL
WITH HEART, OF IMMUTABLE STONE WITH MOULDING HAND -
A CONFIRMATION CAME INTO THE LAND.

O SPACIOUS DAYS...SIR JOSHUA'S THOROUGHBREDS
NEIGHED AND CHAMPED IN THE SENILE STABLES THERE, SLEEK HEADS
THRUST OUT SEEKING SUNLIGHT OR THE HARD
SQUATTER'S-FONDLE: AND FROM SANCTUARY OF A BEARD
THE REVEREND BENJAMIN GLENNIE PREACHED IN THE HEAT
OF EIGHTEEN FIFTY-SIX IN A PARLOUR LESS MEET
FOR DIVINITY THAN ABIDING ODOURS OF ALE
OR THE SLAP OF THIGHS AT A CUSTOMER'S PROFANE TALE.
CLARK IRVING. IN SYDNEY ANONYMITY,
"STOOD" FOR THE CLARENCE AND DARLING DOWNS THAT YEAR,
HIS VOTES ASSURED OR LOST WITH THE INN'S BEST BEER
BY LAMPS THAT BURNED FOR PRAYER OR GAIETY...

THE "ROYAL BULL'S HEAD" REMEMBERS IN THE DUSK:
OLD ENGLISH INN - O MAGIC WORDS - WITH THE MUSK
OF FLOWERS IN THE THE WARM AUSTRALIAN EVENING
PERFECTING THE BEAUTIFUL DECEPTION. FLING
THE WINDOWS WIDE: LET THE HARVEST WINDS DALLY
WITH HISTORIC SASHES. THEN ONLY BANGALLY
AND THE GUMS UNDER THE CRYSTAL MOON DENY
THE ALIEN ROMANCE OF THE MIND. AND THE EYE
DARKENS. DISILLUSIONED. BUT MEN'S DESIRES
BRED TRADITION HERE THAT ENDURES AND INSPIRES.
GO. LIFT THE KNOCKER OF CARVED WHITE BRASS AND RAISE
THE PLEASANT GHOST OF REDISCOVERED DAYS.

Details

Category: People
Hits: 11603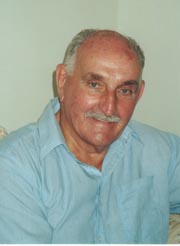 Bruce Dawe (born 15 February 1930, Geelong, Victoria) is an Australian poet, and is considered by many as one of the most influential Australian poets. Dawe began writing poetry at the age of thirteen, under influence of writers such as John Milton and Dylan Thomas. Dawe's poetry revolves around Australian society, politics and culture. Dawe's anti-war poems originate from his experiences during the time of the Vietnam War, and the horror of death is always evident in Dawe's war poems (The Museum Attendant, Turn Again Home, Around El Salvador). Dawe often uses long sentences in his poems, Drifters, which is only two sentences, to preserve the moment and the mood of the poem as most of them occur over a short period of time.

When he was sixteen he left school to become a legal clerk in 1956, but was eventually fired for lack of attention to work. He later worked as a salesman, laborer in a saw mill, office boy, insurance salesman, copy boy with "Truth" and "The Sun" newspapers, then moved to the country to work as a labourer on a dairy farm. Eventually he left the country and worked as a labourer in Melbourne.

When a stint in the RAAF services, he worked as a teacher of English at Downlands College. He taught there for two years, until he was appointed as a lecturer in Literature at Darling Downs Institute of Advanced Education, and later on went to work as a professor at the University of Southern Queensland.

Details

Category: People
Hits: 8006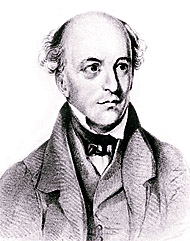 Allan Cunningham (July 13, 1791 – June 27, 1839) was an English botanist and explorer.

Allan Cunningham is primarily known for his travels in New South Wales to collect plants. He went to Brazil between 1814 and 1816, arriving in Australia in December of that year. Among other explorations, he joined John Oxley's 1817 expedition to the Lachlan and Macquarie rivers and travelled as the ship's botanist aboard HMS Mermaid from 1817 to 1820. He also undertook an expedition to what is now Canberra in 1824. He visited New Zealand in 1826.

In 1827 Allan Cunningham set out from the upper Hunter River to explore inside the Dividing Range, discovering the Darling Downs. Cunningham was to return in 1828 from Brisbane to discover Cunningham's Gap. Cunningham travelled on the right hand side of the Gap whereas the highway today runs on the left hand side from the small township of Aratula. Spicer's Gap which runs parallel to Cunningham's Gap was used in coaching days. The peaks on either side of the gap were also named, Mount Cordeaux and Mount Mitchell. In 1829 he explored the Brisbane River.

Cunningham was born in Wimbledon. He was chosen by Joseph Banks to travel abroad to collect plants for the Royal Botanic Gardens, Kew. In 1831 he returned to England, but went back to Australia as Government Botanist in 1837, resigning in the following year. His grave is at the Royal Botanic Gardens in Sydney.

Details

Category: History
Hits: 16335
1814


October 29th: Allan Cunningham departs England on H.M.S. Duncan for Rio de Janeiro to collect specimens in Brazil where he remained for two years.


1816


September 16th: Thomas Alford born in Somerset, England
On the 20th December, Allan Cunningham arrives at Sydney Cove, Australia, aboard the Surry.



1827


In June of this year, Allan Cunningham discovers the Darling Downs.



1828


On his return from Brisbane, Cunningham discovers what later becomes named Cunningham's Gap.



1834


December: Patrick Leslie leaves London.



1835


May: Patrick Leslie arrives in Sydney, aged 20.



1838


May 10: Thomas Alford leaves England, aged 22.



1839


January 25th: Thomas Alford arrives in Sydney.
June 27th: Allan Cunningham dies in Sydney.



1840


June 9th: Thomas Alford's first child Elizabeth junior born at Patterson NSW.
July: Patrick Leslie establishes his headquarters at Toolburra.



1842


The Springs established (later to be renamed Drayton).
March 21: Thomas Alford departs for Brisbane.
May 7: Alford's second child, Mary born.
July 11: Elizabeth Horton arrives in Brisbane.
July: Thomas Alford and family arrive in Cambooya.
August: The Alfords move on to 'The Springs'.



1843


December, Battle of One Tree Hill (A battle between white settlers and the Jagera people of the Lockyer).



1845


Mail service commences in Drayton (Thomas Alford's store licensed as first post office).



1846


First general census taken, Population 658 (551 males, 107 females).



1847


Royal Bull's Head Inn first built.
Drayton population 50.



1848


Rev. Benjamin Glennie moves to Drayron.



1849


Horton sends William Gurney and William Shuttlewood to clear away reads a few miles north east of Drayton. (surveyed Drayton Agricultural Reserve)
Josiah Dent is found living in a tent amongst the reads, possibly the first person to live in 'The Swamp'.



1851


The National School (later renamed Drayton State School) established.



1852


Thomas Alford moves to 'The Swamp'.
July 22nd: Henry Alford - First white child born in Toowoomba.
August 29th: Both of Thomas Alfords children christened by Rev. Benjamin Glennie.
First day the usage of the word Toowoomba was noted on a public document.



1853


Town blocks surveyed and became known as Toowoomba.
July, Thomas Alford and family move back to Brisbane.



1856


St. Luke's church established.
Thomas Alford leaves Brisbane and moves to Pikedale station, past Warwick.



1857


28th May: Toowoomba's official name gazetted.



1858


First Toowoomba post office (in James Street).



1859


January, Thomas Alford and family move back to Toowoomba.
June 6th: Queensland separates from New South Wales.



1858


The area's first newspaper, the Darling Downs Gazette, published in Drayton.
Toowoomba's population is now 700.
'The Swamp' is renamed to Toowoomba.



1860


June 30: a petition of 100 names was sent to the Governor requesting that Toowoomba be declared a Municipality.
On 24th November, Toowoomba becomes a municipality.
Toowoomba population now 1000.



1861


4th January: first town council election took place, William Henry Groom polls the most votes.
Toowoomba Chronicle begins publication.
First School of Arts was erected in 1861 on land which would later be used for construction of third Town Hall.



1862


January, Toowoomba's first town hall built in James Street.
In August of this year, telegraphic communications channel between Brisbane and Toowoomba established.



1863


First St. Patrick's Church built on James Street.



1864


January 9th: Thomas Alford dies. (8th January 1884?).
William Horton dies aged 47.



1865


Toowoomba State South School, first actual school in Toowoomba established.
Council gains Queen's park.



1867


April: Rail link between Toowoomba and Ipswich opened.



1870


Alderman Spiro replaced William Groom as Mayor.



1871


Toowoomba Foundry established.



1873


Council was granted control of the swamp area and offered a prize of £100 for the best method of draining it.



1875


Toowoomba Gas and Coke Company floated.
Council pledged to erect street lamps with the assistance of the company.
Toowoomba Grammar School founded.
Toowoomba Permanent Building Society formed.



1877


February 1: Toowoomba Grammar School first opens it doors to students.



1880


Toowoomba's second town hall opened, designed by Sydney architect Albert Myers.



1881


August 12: Patrick Leslie dies in Sydney.
1883
Foundation stone of current day St. Patrick's Cathederal laid.



1887


Site of the School of Arts in Ruthven Street acquired by Toowoomba Council.



1889


March 17: Current day St. Pat's cathedral opened (St. Pat's day).



1892


Toowoomba proclaimed a township (1887?).



1896


Summer, The Lamington cake possibly invented in Toowoomba (Harlaxton House).



1897


Darling Downs Building Society formed.



1898


21 June: School of Arts building is badly damaged by a fire.


1900


February 20: Foundation stone laid for third Toowoomba City Hall.
New hall opens on December 12 of this year.



1903


Toowoomba Philharmonic Society founded.



1904


29th October: Toowoomba becomes a city.



1906


South Toowoomba Boys' School built on site of Toowoomba's second Town Hall.



1908


The Glennie School first opened as The Church of England Girls Grammar School with sisters Miss Margaret Lawrance and Miss Grace Lawrance as Co-Heads of School. There were 5 staff and 25 students.



1910


Completion of new Glennie School in Herries Street (on current site). Staff Day students and boarders moved to new building. The Main Building was designed by prominent Toowoomba Architect in the 1900's, Henry James Marks.



1911


June, Empire State Theatre opened, Technical college built on corner of Hume and Margaret Street.



1930


August 19: Henry Alford (First white child born in Toowoomba), son of Thomas Alford dies.



1932


Colours of purple and gold adopted by the city.



1933


February, Fire breaks out at the Empire Theatre, almost completely destroying it.



1940


McCaffertys establishes bus company.



1941


March, HMAS Toowoomba (J157) launched at Maryborough.
Cooby dam completed.



1942


Toowoomba/Drayton celebrate centenary of establishment.



1949


Drayton becomes a suburb of Toowoomba.



1950


First Toowoomba Carnival of Flowers.



1965


Perseverance dam completed.



1981


Heritage Building Society formed (Merger of Toowoomba Permanent Building Society & Darling Downs Building Society.



1983


Cressbrook dam completed.



1997


Grand Central Shopping Centre opens.



2003


16th May: HMAS Toowoomba (FFH 156) launched.



2004


Toowoomba celebrates a century as a city.



2006


July 29: Majority of Toowoomba residents vote against drinking recycled sewage water.



2009


Toowoomba celebrates the 60th Annual Carnival of Flowers.



2011


January 10: Flash flooding after more than 160mm of rain fell in the preceding 36 hours caused the death of four people and millions of dollars worth of destruction in a matter of hours.

2013


April: Construction begins on Toowoomba Wellcamp Airport

2014


October: Toowoomba Wellcamp airport opens for business.

2015


May: Outer Circulating Ring Road opens

2019


September: Toowoomba Second Range Crossing opens.
Toowoomba celebrates 70 years of The Carnival of Flowers.

Your assistance is required. If you are able to assist in the compilation of this timeline, or if you would like to report inaccuracies, please contact.

Details

Category: Flora
Hits: 10572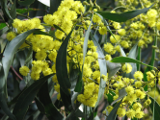 The golden Wattle (Acacia Pycnantha) is one of two Toowoomba floral emblems, the other being the Sweet Violet. The native plant was officially adopted as Australia's floral emblem in 1988. It is quite common to the Toowoomba region. The plant is characterized by it's bright yellow, fragrant flowers. It can grow between two and eight meters high.

Useful links: Acacia Pycnantha on Wikipedia.