Details

Category: Education
Hits: 3532
Education in Toowoomba is second to none, with Toowoomba having one of the highest ratios of education services per head of population in Australia. The city's educational establishments currently serve 26,000 students.

Serviced by many government and non-government schools, a TAFE and the University of Southern Queensland, education is an important industry and subsequently an important economic driver for the city.
Childcare

Toowoomba has an extensive range of Childcare centres in Toowoomba. For more information, please visit Children & Kindergarten.
Primary and Secondary Education

For a full listing of schools in Toowoomba, please download the following PDF document: Toowoomba Educational Institutions.pdf (46KB).
University of Southern Queensland

Approximately 22,000 students are enrolled at USQ including 5,500 international students from more than 100 nationalities. Of the enrolled students, around 5,000 study on-campus.

USQ has the fifth largest enrollment of international students in Australia due to its distance education expertise, English language courses and university bridging courses.

The university contributes more than $61 million annually to the regional economy and was awarded the 2000/2001 University of the Year - Good Universities Guide for 'developing the e-university'.

For more information please visit University of Southern Queensland website.
Southern Queensland Institute of TAFE

There are eight campuses spread throughout the Darling Downs and South West Queensland.

Courses include: arts and media; building and construction; information technology and engineering; specialist studies in horticulture and agriculture; and hospitality.

For more information please visit TAFE QLD - Darling Downs & South West website.

Details

Category: Medical
Hits: 3201
Health Care Facilities

Toowoomba boasts a comprehensive range of health and allied community services which, as well as providing an essential service to the community, forms an important element of the local economy.

Extensive health facilities include three hospitals (two of them private), a stand-alone surgical centre and an inpatient mental health facility. These hospitals provide the community with approximately 500 beds, 10 operating theatres and four day surgeries. In addition to this, Toowoomba is home to around 60 specialists with others visiting from Brisbane.

For more information about Toowoomba's hospitals, please visit the relevant websites: St Andrew's Hospital, St Vincent's Hospital, Queensland Health (Toowoomba Base Hospital & Baillie Henderson) or Toowoomba's Surgicentre.

As would be expected in a region of this size, many community based organisations provide a variety of services to the aged, infirm and disabled. The Toowoomba Hospice provides palliative care for the terminally ill and their families.

Healthy Activities

Toowoomba offers every opportunity for the sports lover, so no matter what your passion, age or level of fitness there is plenty of scope for those keen to achieve balance in their lifestyle.

With an abundance of playing fields, indoor arenas, aquatic facilities, clubs and associations, Toowoomba offers plenty of opportunities to partake in a variety of sporting and leisurely activities.

For more information about recreational and sporting activities that Toowoomba has to offer, visit the Toowoomba Regional Council website.
Alternatively, for more information about Toowoomba's parks, bush walks and cycle ways, please visit the Local Environment section.

Details

Category: Lifestyle
Hits: 3358
Beautifully renovated heritage homes are a feature of Toowoomba. In newer residential areas there are many styles and sizes to choose from in a variety of bushland, parkland or estate settings.

Housing prices provide a nice surprise when compared to prices in metropolitan areas with the median house price being $228,500 (Dec 2004) and a three bedroom home rental being $200.00 per week (Dec 2004). Added to this, Toowoomba is consistently rated amongst the lowest in Queensland for retail costs in all groups.

Commuting time between home and business is minimal compared to metropolitan areas, delivering many advantages - cost savings to business, easy access to suppliers and local customers and increased staff productivity.

A trip across Toowoomba could be expected to take about 15 minutes, and if you decide to reside in an outlying rural area, 25 minutes commuting time would be average.

For more information about real estate in Toowoomba please visit the Real Estate Institute of Queensland website.

Details

Category: People
Hits: 6794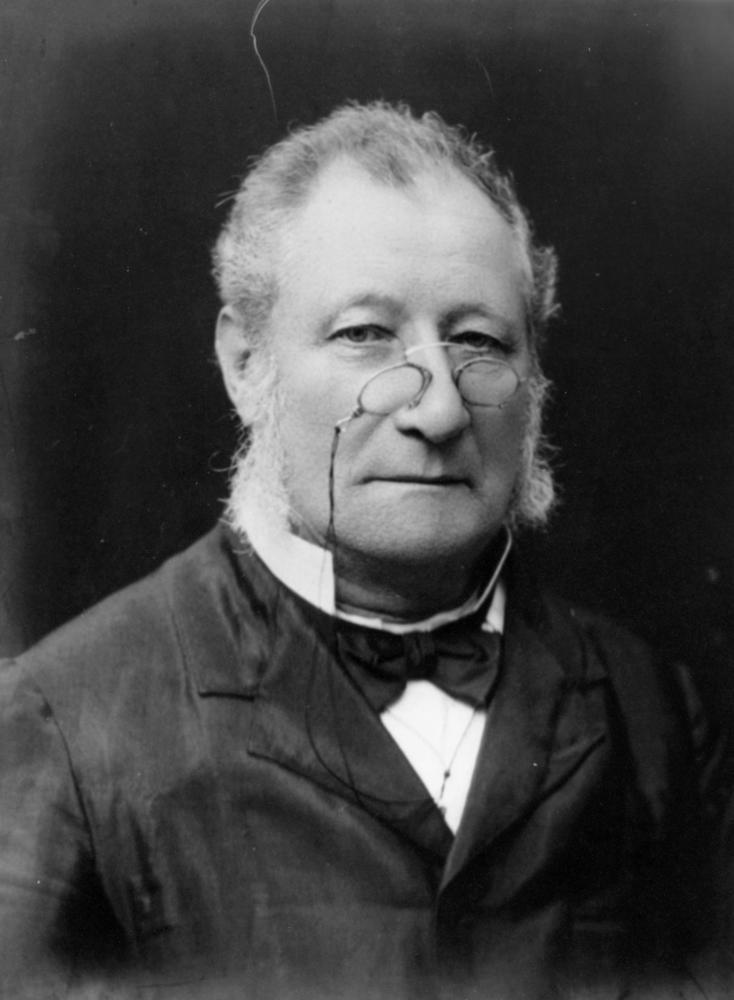 William Henry Groom (9 March 1833 – 8 August 1901) was a publican, newspaper proprietor, and member of the Parliament of Queensland and the Parliament of Australia.

Groom was born at Plymouth, England, son of Thomas Groom, cordwainer, and his wife Maria, née Harkcom. Groom was educated at St Andrew's College, Plymouth and apprenticed to a baker. He was transported from England to Australia as a convict in 1846 for seven years, having been convicted of embezzlement, aged just 13. He was eventually released, subsequently convicted again of a similar offence and served gaol time in the goldfields in what would later be the colony of Victoria. After he was again released, Groom eventually found himself on the Darling Downs in Queensland, where despite whispers about his chequered past, he became one of the leading members of society.

In 1858 Groom became associated with Toowoomba in connection with his activities and as an auctioneer.

Groom was proprietor of The Chronicle (Toowoomba) newspaper and one of the founders of the Toowoomba Permanent Building Society (later Heritage Building Society). He was also involved in the creation of the Toowoomba Racecourse Clifford Park, the School of Arts and many other establishments.

Groom served as a Toowoomba Alderman from 1861–1901, as well as the town's inaugural mayor in 1861. He went on to serve three consecutive terms as Mayor, and was re-elected to the position again in 1864, 1867, 1883 and 1884. During his first term as Mayor he successfully led his council to petition the colonial government for land for a town hall, a municipal market and the original site for Queens Park.

In 1862 Groom was elected to represent the municipality in the Queensland Colonial Government, with a majority of 21 votes. He served as parliamentary speaker from 1883 to 1888

Groom played a major role in the growth of Toowoomba by securing funding for bridges and arterial roads, the establishment of the General Hospital (now Queensland Health's Toowoomba Base Hospital) and Willowburn Hospital (now Baillie Henderson Hospital).

Groom was elected as a Protectionist to the Darling Downs electorate at the inaugural Australian federal election in 1901, becoming the only transported convict to ever sit as a member of the Australian Parliament. Unfortunately, he was given little time to enjoy the crowning glory of his political career, as he died on 8 August of the same year at the first Commonwealth Parliament meeting in Melbourne. He died of a combination of bronchial catarrh and heart failure. Groom was the first serving member of the Australian Parliament to die. (Sir James Dickson, Minister for Defence, had died in January, but this was before the first parliament had been elected.)

William Henry Groom was succeeded as the member for Darling Downs by his third son Littleton Groom, who won the seat in Australia's first federal by-election and later became Speaker of the House of Representatives.

William Henry Groom was also the father of Queensland State parliamentarian (MLA) Henry Groom.

Details

Category: Miscellaneous
Hits: 13582
Toowoomba.org is a not for profit website dedicated to providing online information about the beautiful little city of Toowoomba. The main areas of interest include Toowoomba's history, famous people, buildings, surrounding areas, events, regional development, and preserving Toowoomba's attraction and beauty.

If you would like to contribute any valuable information to this site you feel would benefit the community of Toowoomba, then please do not hesitate to contact me.