Details

Category: Landmarks
Hits: 79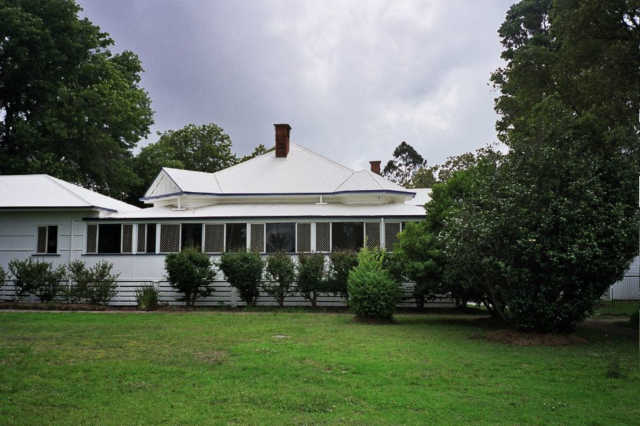 Located in the suburb of East Toowoomba, Unara was built in 1906 for politician Sir Littleton Groom (after which the Australian Electoral Division of Groom in Queensland is named after), who was the son of William Henry Groom.
The site of the building was acquired by Groom in 1904 and Unara was built in 1906 in keeping up with the tradition of the federation design style of era. It is situated in a prominent position on the top of the great dividing range.
Constructed of mostly timber and surrounded by a verandah, extensions were made in 1954 and 1962. The building is enclosed by a large garden, mature trees, substantial lawn and native shrubs.
The building is also sits opposite a park that contains a memorial to Groom.
Address: 9-13 Tourist Road, East Toowoomba
Heritage Listed: 24th March 2000

Details

Category: Accommodation
Hits: 73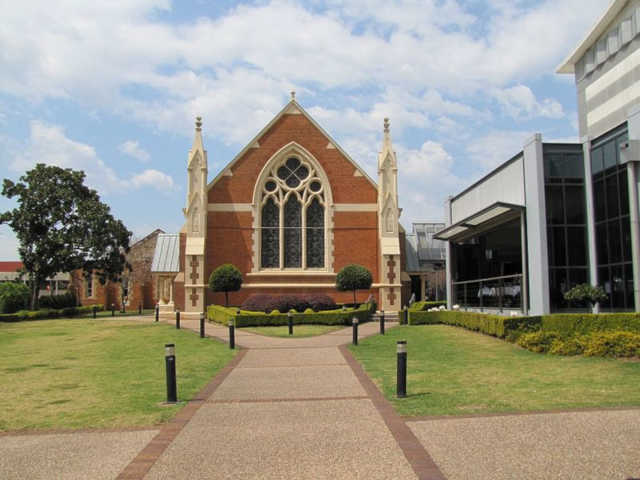 As far back as 1858 when the first Methodist service was held in Toowoomba a need was identified to establish a church in the region. This happened in the mid 1860s, when a small stone church was built in Neil Street, but not before long, due to the growing size of the congregation, a new church had to be built. As a result a new block of land was purchased not far from the original church for £550.00 in April 1976.
This new site located at 54 Neil Street, would become the location for the new Wesleyan Methodist Church. Designed by Queensland architect Willoughby Powell, the church has a Gothic architectural style and was built by R. Godsall. The founding stone was laid in August 1877. Construction cost £2300, and the building was complete by 1877. The stained glass used throughout the church was manufactured by Sydney firm Ashwin and Falconer.
A timber school room was added in 1882 by architect James Marks. Extensions to the church was made in 1901 and an iron gate and masonry fencing was added to the site in 1824.
By 1977 the Methodist, Presbyterian and Congregational Churches amalgamated and the Wesley Uniting Church was established. In 1997 the church building was connected the the Empire Theater with a glass walkway.
Address: 54 Neil Street, Toowoomba City
Heritage Listed: 10th May 1997

Details

Category: Landmarks
Hits: 96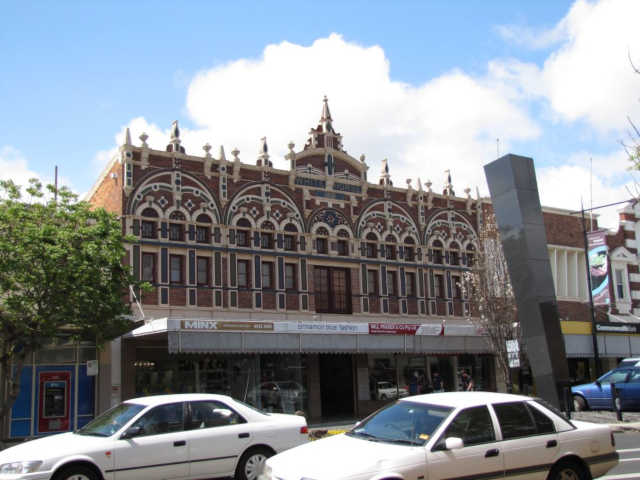 D ating as far back as 1866, the White Horse Hotel was originally operated by proprietor Daniel Donovan, which was a two story brick building with verandahs facing Ruthven Street in keeping in-line with pub design of that era.
Having changed ownership several times over the decades, eventually in 1912 the current building was designed by Reginald Marks.
Around the late 1970s, renovations took place which included removing the verandahs as well as adding a ground floor level.
Eventually closing around 1986 as a hotel, its present day usage is a shop front.
Address: 456 Ruthven St, Toowoomba City, Q. 4350
Heritage Listed: 17 December 1993

Details

Category: Landmarks
Hits: 107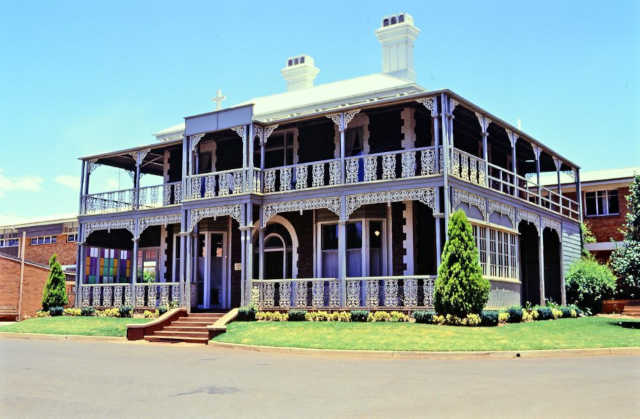 C oncordia College Administration building is also known as Redlands and was designed by architect James Marks and built in 1889 by Henry Andrews for notable Toowoomba figure Edmund Wilcox, who was a merchant.
Sold in 1919 by Mr Wilcox, and several time thereafter until it was purchased by the Lutheran Church for use by the Concordia College - a co-education boarding school owned by the church.
Comprising two stories, the building has a blue stone foundation and built of brick. It is purported the building still has its original corrugated iron roof. Surrounded with a formal garden and pine tree lined avenue leading up to the residence.
Having being used for different purposes since its purchase, the building is currently being used by the college as an administration building for the school.
Address: 154 Stephen Street, Harristown Q. 4350
Heritage Listed: 21st October 1992

Details

Category: Landmarks
Hits: 109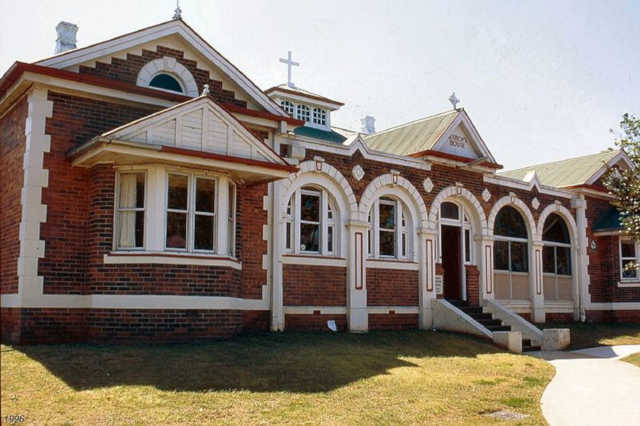 B ishop's House is a single story masonry building located in the suburb of East Toowoomba. Some of the features of the building include a verandah, corrugated iron roof with protruding gables.
Designed by prolific Toowoomba architect Henry Marks and built in 1910/1911 for notable figure William Charles Peak who played a significant part in Toowoomba's development.
Originally known as Dalmally, the house was purchased by the Roman Catholic church in 1939 where alterations were made to the building and it was renamed to Bishop's House. The building was used as the home of the bishop of the newly created Toowoomba Diocese of the catholic church.
Address: 73 Margaret Street, East Toowoomba Q. 4350
Heritage Listed: 21st October 1992