Details

Category: History
Hits: 411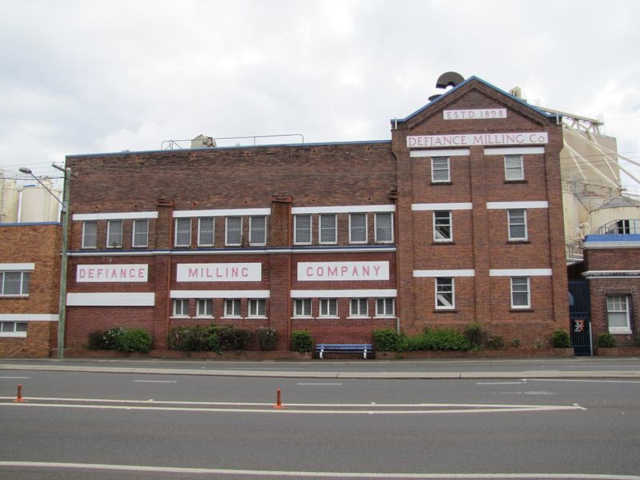 Formed in 1898 as Defiance Milling in partnership with Irish immigrants Patrick & Ellen O'Brien who were married and George Crisp (who owned Dominion Flour Mill).
The company's first mill was established in Russell St, with state of the art milling machinery, and it was not until 1901, when the present location of the Ruthven St mill was purchased.
In 1906 at the age of 63, Patrick passed away, and his wife Ellen played a major roll in the business' expansion.
A new building was erected at the Ruthven St site in 1911 and George Crisp decided to pull out of the business and sell his share of the business to Ellen.
During the mid 1950, the family business changed structure into a company and renamed Defiance Milling Company.
The present day silos at the Ruthven St site were constructed in the 1960s. Also during the 1960, the company became an unlisted public company and became known as Defiance Holdings Pty Ltd.
1976 saw the company list publicly as Defiance Mills Ltd.
During the mid 1980s Defiance was producing fifty percent of all flour manufactured in Queensland.
Defiance was sold to Bunge, a South American company in the late 1990s, who then sold to Goodman Fielder in the early 2000s and operated as a subsidiary (Allied Mills).
Graincorp was the final owner, and the mill stopped producing flour on the 10th January 2011 when milling operations moved to Brisbane in 2012.
Forming part of the Toowoomba Mills Precinct the mill now consists of a number of food and retail outlets.
The Mill was designed by architect William Hodgen, and construction by WT Smith in 1911. It comprises four stories and the building is constructed of bricks.
Listing on the Queensland Heritage Register took place on 26/02/2002
Address: 269-291 Ruthven St, Toowoomba

Details

Category: History
Hits: 306
Toowoomba city is full of heritage, and for people interested in exploring the city's history, there are several self guided historic walk brochures and pamphlets available on the Toowoomba Regional council website.
Some of the areas available to explore include the Caledonain Estate, Mort Estate, Russell Street, Newtown, Queens Park, East Creek Park and others.
Official website: historic walks

Details

Category: Entertainment
Hits: 317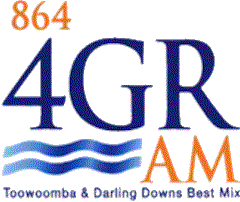 4GR was the brainchild of Edward (Ted) Gold and was Queensland's first commercial radio station and the sixth oldest in Australia following 2UE (Sydney), 2HD (Newcastle), 2UW (Sydney), 5DN (Adelaide), 3UZ (Melbourne).
Commencing on the 16th of August 1926 and celebrating it's 90th birthday in 2016, the Radio stations callname is named after it's creator (4GR - Gold Radio).
Ownership changed hands several time including RG Capital (Reg Grundy), Macquarie Regional RadioWorks, Southern Cross Media, and it's current owner Southern Cross Austereo.
The name of the radio station was changed to Triple M in 2016.
Radio Frequency: 864 kHz AM
web: 4GR Radio

Details

Category: Lifestyle
Hits: 478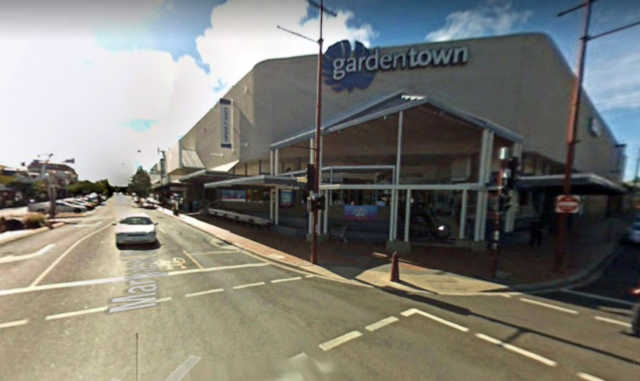 Village Fair was a shopping centre in Toowoomba that first opened its doors in 1989.
The shopping centre would exchange owners several times including a name change to Gardentown, before finally being purchased in 2009 by QIC (Queensland Investment Corp) for $30 million.
With a floor space of approx. 12,500 square meters and occupancy of up to 60 stores, anchor tenants included Franklins, Best & Less, Lincraft and others.
Once Grand Central shopping centre opened in the mid 1990's Village Fair became a less popular shopping destination.
Shortly after QIC purchased Gardentown in 2009, plans were drafted to extend Grand Central over the railway line, Dent and Station Streets that would then connect to a new development were Gardentown stood. with approx. 150 new stores and additional parking.
Construction commenced in 2014 and completed in early 2017.
address: Corner Margaret and Victoria Streets, Toowoomba QLD 4350

Details

Category: History
Hits: 291
Toowoomba's first courthouse is known as the Old Toowoomba court house and is located at 90 Margaret St in East Toowoomba. Built between 1861 and 1864 this is also the location of the former Toowoomba Gaol.
Heritage listing of the Old Toowoomba Court house and Gaol wall - the only part of the original Gaol that remains (which faces Sterling St) took place on 30 June 2001 (Queensland Heritage Register).
Toowoomba's second courthouse is located at 46 Neil Street, Toowoomba (corner of Margaret and Neil St).
First stage of construction of the building commenced in 1876 and was completed in 1878. Over the proceeding decades additional buildings would be built on the site as well as extensions to the original building.
Replacing a smaller building first built on the same site in 1876, the Toowoomba Court which is of a 'Classicism' style was designed by architect FDG Stanley and built in stages.
Building materials used for the construction included sandstone quarried from Highfields.
Heritage listing took place on 21st October 1992
In 1979 the Toowoomba court relocated to a new purpose-built present day courthouse on Hume Street which cost $2.2 million dollars.