Details

Category: Landmarks
Hits: 122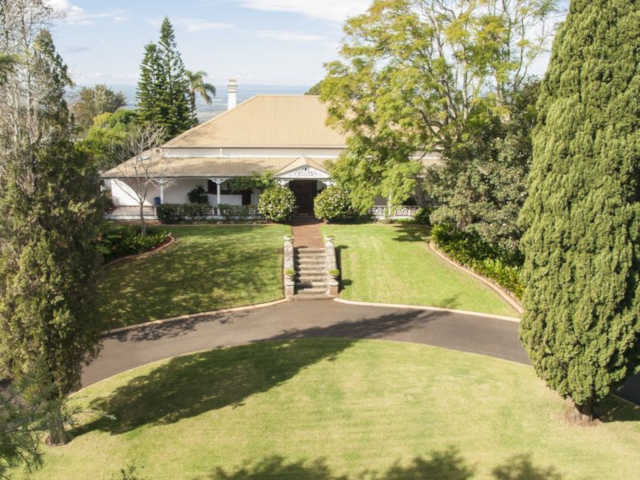 B uilt mostly of brick, some of the features include a hipped roof, verandahs and french doors, Fernside was built in stages between 1876 and 1915 for John Alexander Boyce.
Owing to it's location, the house offers magnificent views of the Great Dividing Range to the East and was used as a summer residence for the Govenor of Queensland between the years 1877 and 1883
Remaining in the Boyce family for over one hundred years until it was sold in 1978. The street was also named after the building in 1955, having originally being named Curzon Street.
Address: 4-6 Fernside Street, East Toowoomba Q. 4350
Heritage Listed: 21st October 1992

Details

Category: Landmarks
Hits: 133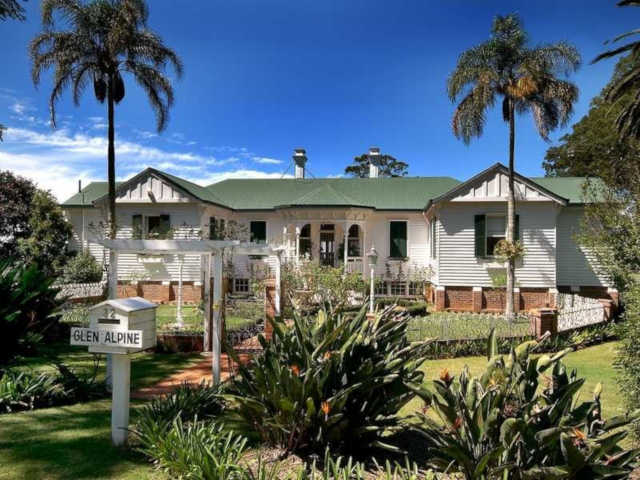 A federation style design Glen Alpine was designed by architect Harry Marks and built in 1918 for Albert Rowbothom. It's a two story timber house with high ceilings, bay view windows and stained led glass windows.
There is evidence to suggest another house with same namesake was built on same land between 1882-1883.
It is located in the prestigious suburb of Redwood in Toowoomba on the top of the range escarpment with stunning views to the east.
Glen Alpine was temporarily used by Australian Army during world war II
Address: 32-36 East Street, Redwood Q 4350
Heritage Listed: 11th June 1993

Details

Category: Landmarks
Hits: 147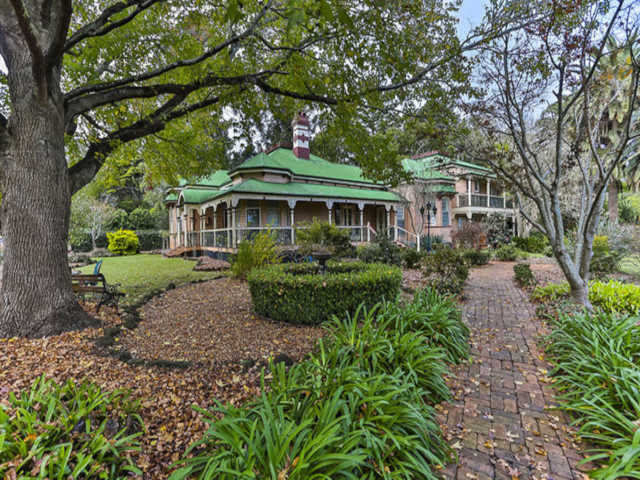 Whyembah, sometimes also spelled Wyembar is a weatherboard house with a corrugated iron roof and ornate architectural features.
Built around 1896 for commercial traveler John Rosser, it is a single story house with five bedrooms, and is located next to Queens Park in the suburb of East Toowoomba.
The house was listed in the Queensland Heritage Register due to its significance as it illustrates a pattern of housing design architecture at the early stages of Toowoomba's development
Address: 80 Campbell St, East Toowoomba Q. 4350
Heritage Listed: 11th June 1993

Details

Category: Landmarks
Hits: 150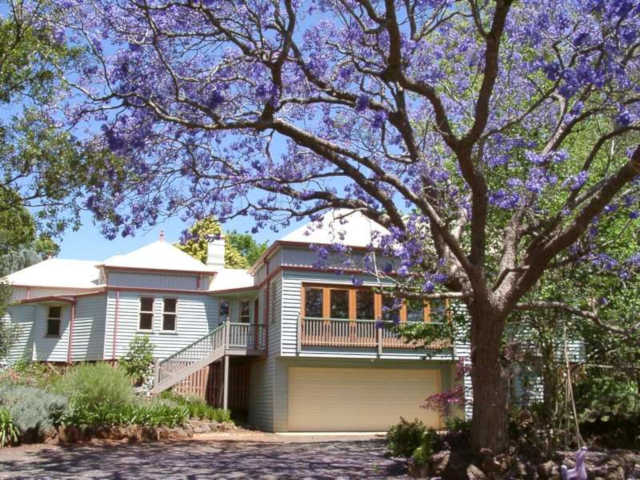 Gladstone House was designed and built in 1908 by Toowoomba born architect Harry Marks as a residence for himself.
The significance of Gladstone House can be attributed as evidence of how Toowoomba expanded from the early years with the sale and subdivision of large lots of land which aided Toowoomba's growth as city.
Located in the Northwest Toowoomba suburb of Newtown, it is an elevated single story timber house which has a separate associated cottage, built on timber stumps, corrugated iron roof and timber.
The house was listed on the Queensland Heritage Register on the 13th January 1995 and is located at 1B-3 Gladstone Street, Newtown Toowoomba Qld.

Details

Category: Landmarks
Hits: 145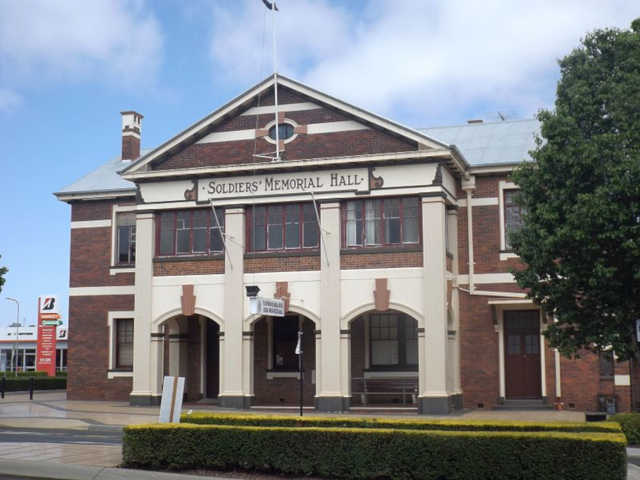 The Toowoomba Soldiers Memorial Hall was built to serve as a tribute to soldiers who served in World War I and used by returned service personal as well as the Toowoomba community.
The beginnings of the building was conceived in 1918, and by 1919 a committee was organised to raise funds and coordinate construction. By 1922 plans were drawn and construction commenced in 1923.
Designed by architectural firm Hodgen & Hodgen and built by Smith Bros., Construction was completed by 1923, but modifications were made at various stages between 1923-1959.
The building included club rooms and an assembly hall and was intended to be used for large social functions, lectures and public meetings but due to changing social habits the building was mostly underutilised.
Today though, the building is manly used by large community organizations.
Address: 149 Herries Street, TMBA Q. 4350
Qld Heritage Listed: 17th December 1999