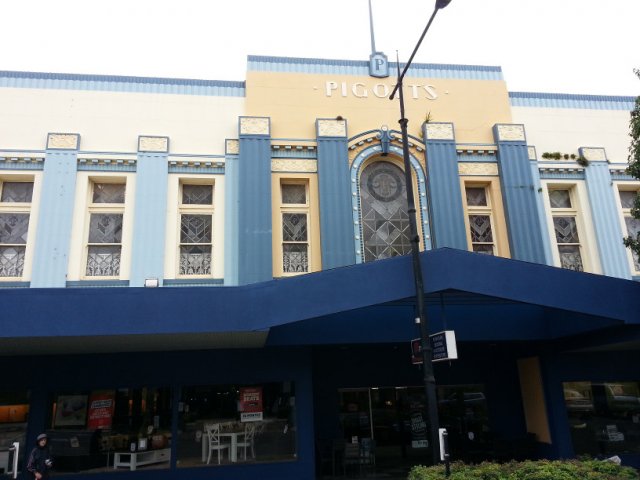 Pigott's Building is a heritage-listed commercial building and former department store at 381-391 Ruthven Street, Toowoomba, Queensland, Australia. It was designed by Toowoomba firm James Marks and Son, and built in 1910 as the principal store of the Pigott & Co. department store chain, replacing an earlier 1902 store on the site that had burned down in 1909. The store was extended in 1914, 1935, 1956, and again in the 1960s.
Pigott went on to purchase the site in 1914 and subsequently made further extensions to the building in 1934 (purchasing adjoining block), 1956 (a four story extension at the rear). Further extensions were made in the 1960s. The building was eventually sold by Pigott and Co in 1988.
The Pigott & Co. department store was Toowoomba's largest retail store by the 1950s, and expanded into foodstuff sales and a coffee lounge after the purchase of two adjacent properties in the 1960s. Pigott & Co. was sold to the Brisbane-based chain McDonnell and East in 1983, and operated as a department store under that name until they vacated the site in 1990. As of February 2013, the building was occupied by discount furniture and bedding store Super A-Mart.
It was added to the Queensland Heritage Register on 21 October 1992.