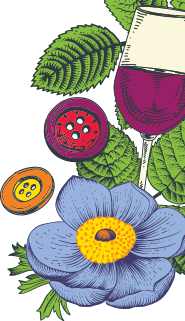 Toowoomba is a beautiful little city anytime of the year, but it has to be said that when springtime comes around there is that something a little extra special in the air.
Toowoomba's claim to fame is the Carnival of Flowers, a fun filled, awe inspiring, action packed, sensory spectacular of all the best the garden city has to offer.
The Toowoomba Carnival of Flowers was an idea conceived by local businessman Essex Tait in 1949.
The idea was put to the Toowoomba chamber of commerce that in order to promote the region and it's businesses, it would be worthwhile to take advantage of the Toowoomba regions ideal location and already renowned 'Garden City' status.
The first parade took place in the Spring of 1950 where a crowd of 50,000 people attended and has since been an iconic event of the city. Toowoomba just wouldn't be Toowoomba without the carnival
This year marks the 70th anniversary of the annual Toowoomba Carnival of Flowers which will be held from Friday 20th September until Sunday 29th September 2019.
The Toowoomba Carnival of flowers is held in the last full week of September and features many events including a floral street parade, garden tours, live music concerts, arts and crafts, flower, food and wine festivals, and a garden competition and more.

For a full list of events please visit the carnival events page.
If you would like more information on this fantastic event, then please visit the official website.
Most of all though, remember to have lots of fun and enjoy.