Details

Category: Education
Hits: 121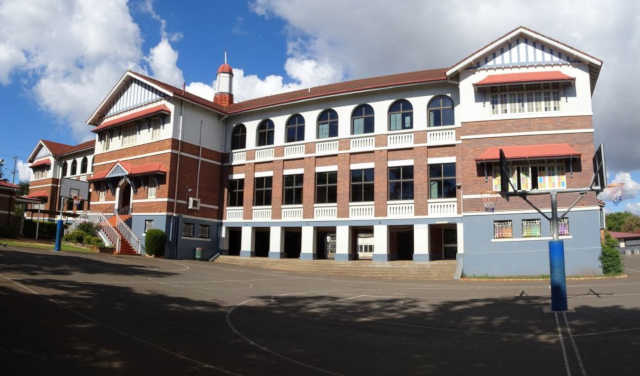 Originally known as Queen's Park State School, its origin dates back to 1887 when two and a half acres was reserved for the school and when a single timber building designed for a capacity of 235 students was built. As enrolment numbers started to increase, the school had five buildings by 1932.
By the mid 1930s, the schools buildings were still not sufficient to accommodate the ever increasing number of student enrolments and a new school building was built between 1935 and 1936 at a cost of £16,326.
The new building was designed to accommodate 640 students when it opened in 1937, but by this time enrolments were still way above this number. This building is today known as Block A.
Heritage listing on the Queensland Heritage Register was effected on July 28th 2017.

Details

Category: Transport
Hits: 179

McCafferty's Coaches was established in 1940 by Jack McCafferty to service a route between Picnic Point and Rangeville.
The company slowly began to grow with services to the Gold Coast during the 1950's and later services to greater Queensland.
During the 1980's at the height of McCaffertys success, the company started to provide interstate services to Sydney in New South Wales (NSW) and Melbourne (VIC).
Further expansion took place in the 1990's with intrastate services in South Australia, New South Wales, Victoria and Western Australia.
In 2000 Greyhound was acquired by McCafferty's and eventually in 2004 the merged entity was rebranded Greyhound Australia.

Details

Category: Infrastructure
Hits: 135
An official date of Sunday 8th September 2019 has been set for the opening of the new Toowoomba Second Range Crossing which will be known as the 'Toowoomba Bypass.'
The contract to build the roadway was awarded to construction company Nexus in August 2015.
The 41Km long roadway took four years to build and cost approximately $1.6 billion dollars.
Further Info:

Details

Category: Infrastructure
Hits: 177
As the name suggests the Toowoomba Outer Circulating Ring is a series of connecting roads designed to form a ring circulating traffic along the fringe of the Toowoomba CBD.
The objective of the project is to save time and make it more convenient for residents and commuters alike by making it a more enjoyable experience for people commuting into the CBD and allowing motorists to bypass the CBD. Flood mitigation infrastructure was also an essential part of the project where East and West creeks merge.
Costings for the project was approximately forty five million dollars and work on the road commenced in late 2013 and opening on completion in May 2015

Details

Category: Business & Finance
Hits: 188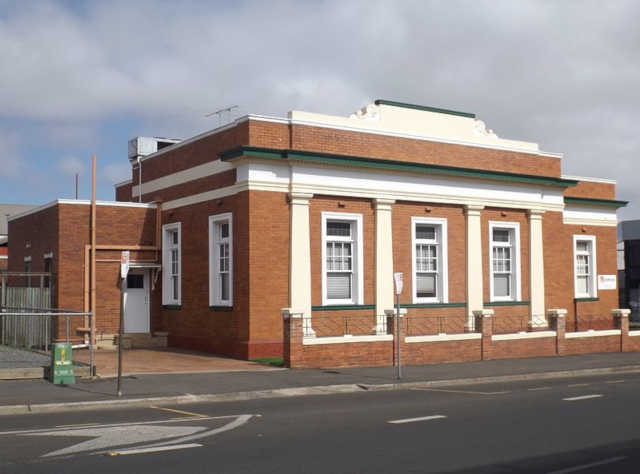 Located at 2 Russell Street on the corner of the intersection with Neil Street, the Toowoomba Permanent Building and Investment Society as it was officially known operated from this address between 1934-1979.
With a history dating back to 1875, the investment society was originally established in Margaret Street, but relocation was necessary as the business began to grow.
The building at 2 Russell Street was designed by architect William Hodgen and built by WR Smith at a cost of £4390.
In August 1977 the building society changed it's name to Toowoomba Permanent Building Society and by March 1979, the building society had once more relocated to another address in Ruthven Street. Cleary and Lee Solicitors occupied the Russell Street building in 1982.
By 1981 the Toowoomba Permanent Building Society had merged with the Darling Downs Building Society to form the newly established Heritage Bank.
The Building is heritage listed as of 21st October 1992