Details

Category: Dining
Hits: 14244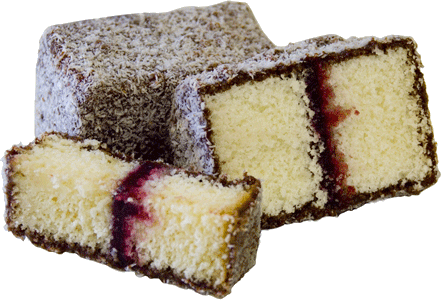 Toowoomba is said to be home to the humble Australian cake, the Lamington. Although this seems to be a disputed fact amongst other Australian and overseas places who also lay claim to being the originator of the Lamington, the proof seems to weigh more towards Toowoomba than any other place.

Lamingtons are so named after Charles Cochrane-Baillie (2nd Baron Lamington) who was governor of Queensland from 1896-1901.

The story goes something like this:

During the Summer months, the Governor would escape the higher temperatures of Brisbane and retreat to Harlaxton House in Toowoomba where the climate was much more comfortable and relaxing.

While there one day, the Governors chef, Armand Gallad was requested to serve desert at a moments notice for unscheduled guests.

With what limited ingredients the chef was able to find in the kitchen and a bit of imagination the Lamington was born. The chef was able to cut up some left over sponge cake into cubes, dip them into melted chocolate, and whether by accident or intention drop the chocolate dipped cake into a bowl of desiccated coconut.

Furthermore the guests were so impressed, they requested the receipt which spread to become a popular Australian icon as it is today.

There are other variations to this story, and some totally different theories as well as to where and how the lamington was made.
Useful links: Lamington on Wikipedia, Lord Lamington.

Details

Category: People
Hits: 10017
Henry King Alford (1852–1930) was the mayor of Toowoomba, Queensland from 1911-1912. He was born on 22 July 1852 to Thomas Alford, a pioneer in the Toowoomba district, and is reputed to be the first white child born in Toowoomba. He worked at the Australian Joint Stock Bank as a young man before becoming involved in real estate. He died on 19 August 1930.

Details

Category: General
Hits: 19783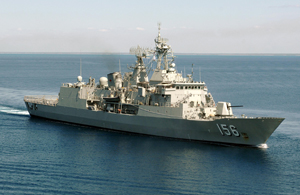 Two Royal Australian Navy (RAN) ships are named after the city of Toowoomba.

HMAS (Her or His Majesty's Australian Ship) Toowoomba 1 (J 157), a Bathurst Class Corvette (aka minesweeper). Built during WWII, it was laid down on 6th August 1940, launched on 26th March 1941, and commissioned on the 9th October 1941. It's service with the RAN ended on 5th July 1946. From there on HMAS Toowoomba 1 was transferred to the Royal Netherlands Navy and renamed Boeroe. Boeroe was decommissioned from the RNN in 1958.

HMAS Toowoomba II (pictured) was laid down on 26th July 2002, launched 16th May 2003, and commissioned on 8th October 2005. HMAS Toowoomba is a long range frigate.

Useful Links:

HMAS Toowoomba 1 (J 157)
HMAS Toowoomba II (FFH 156)

Details

Category: Regional
Hits: 19298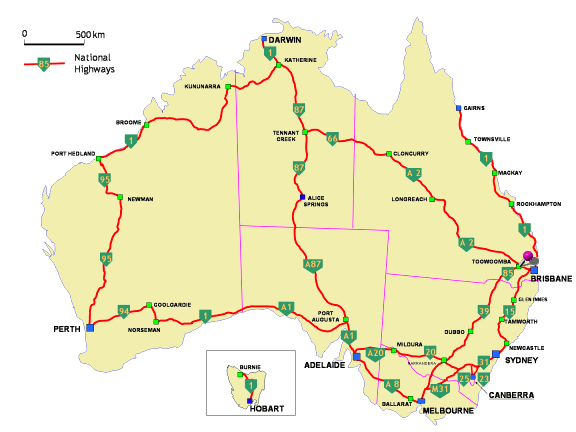 If traveling by coach, Greyhound Australia operates many interstate services from across Australia. Alternatively, flights can be caught from any major capital city to Brisbane and then either a coach or air service from Brisbane to Toowoomba.

If traveling by car, there are many interconnecting highways which feed into the Darling Downs region where Toowoomba is situated.
Useful links: Highways in Australia.

Details

Category: Arts and Literature
Hits: 48488
Toowoomba /tə'wʊmbə/ noun. a city in south eastern Qld on the Great Dividing Range, commercial and industrial centre for the Darling Downs. Pop 75 973 (1991).

- Macquarie A~Z People & Places
Toowoomba |tə'wʊmbə| a town in Queensland, Australia, to the west of Brisbane; pop. 114,479 (2008). It was formerly known as The Swamps.