Details

Category: Lifestyle
Hits: 121
Village Fair was a shopping centre in Toowoomba that first opened its doors in 1989.
The shopping centre would exchange owners several times including a name change to Gardentown, before finally being purchased in 2009 by QIC (Queensland Investment Corp) for $30 million.
With a floor space of approx. 12,500 square meters and occupancy of up to 60 stores, anchor tenants included Franklins, Best & Less, Lincraft and others.
Once Grand Central shopping centre  opened in the mid 1990's Village Fair became a less popular shopping destination.
Shortly after QIC purchased Gardentown in 2009, plans were drafted to extend Grand Central over the railway line, Dent and Station Streets that would then connect to a new development were Gardentown stood. with approx. 150 new stores and additional parking.
Construction commenced in 2014 and completed in early 2017.
address: Corner Margaret and Victoria Streets, Toowoomba QLD 4350

Details

Category: History
Hits: 104
Toowoomba's first courthouse is known as the Old Toowoomba court house and is located at 90 Margaret St in East Toowoomba. Built between 1861 and 1864 this is also the location of the former Toowoomba Gaol.
Heritage listing of the Old Toowoomba Court house and Gaol wall - the only part of the original Gaol that remains (which faces Sterling St) took place on 30 June 2001 (Queensland Heritage Register).
Toowoomba's second courthouse is located at 46 Neil Street, Toowoomba (corner of Margaret and Neil St).
First stage of construction of the building commenced in 1876 and was completed in 1878. Over the proceeding decades additional buildings would be built on the site as well as extensions to the original building.
Replacing a smaller building first built on the same site in 1876, the Toowoomba Court which is of a 'Classicism' style was designed by architect FDG Stanley and built in stages.
Building materials used for the construction included sandstone quarried from Highfields.
Heritage listing took place on 21st October 1992
In 1979 the Toowoomba court relocated to a new purpose-built present day courthouse on Hume Street which cost $2.2 million dollars.

Details

Category: People
Hits: 72
The demonyms of Toowoomba include Toowoombian, Toowoomban and Toowoombarite which are sometimes used to reference the city of Toowoomba and its residents.
For the uninitiated, a demonym is a word that identifies residents or natives of a particular place and is usually derived from the name of the place.
So essentially a person who comes from Toowoomba could, for example, be called a Toowoombarite.
Further reading: Demonym on Wikipedia

Details

Category: Community
Hits: 121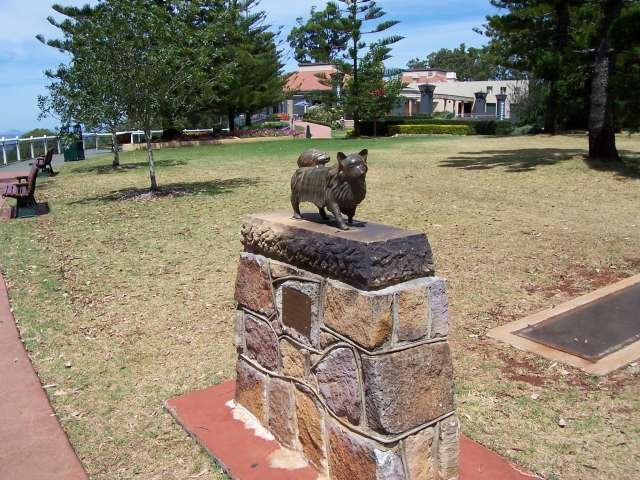 Puppy is the name of the mascot of the Toowoomba Thistle Pipe Band.
Born in 1948 Puppy lived until the age of 10 in 1958, when he passed away after being run over by a car.
Marching in front, Puppy would lead the band during the parade at the Carnival of Flowers, and was so adored by the crowds that as a result of his passing, a memorial with a statue of Puppy was created in 1959.
Stolen on two occasions in 1983 and 1990, the statue was located again in both instances.
Puppy's memorial is located at the Picnic Point Lookout.

Details

Category: Religion
Hits: 125
St Luke's Anglican Church Toowoomba was constructed at various stages between 1897 and 1959.
The first Anglican service took place at Drayton in 1848 by Reverend Benjamin Glennie.
1852 saw the first Anglican service take place in what was then known as the Swamp and what would eventually become Toowoomba proper.
Recognizing the significance of the area, Reverend Benjamin Glennie decided to acquire the land on which the present day St. Luke's is built for £8.4 shillings in 1854.
Originally, a timbre slab building that was built on the site in 1857. Design of the existing church was by architect John Hingesten Buckenridge and is of Gothic revival style with the main material used in the construction being bluestone.
Listing on the Queensland Heritage Register took place on the 28th July 2000.
Address: 152 Herries St, Toowoomba City
Heritage Listed: QLD Heritage Register 28th July 2000

Details

Category: Education
Hits: 87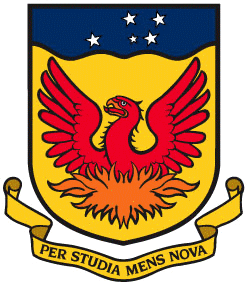 Based in Toowoomba Queensland, the University of Southern Queensland (USQ) was originally established as the Darling Downs campus of the Queensland Institute of Technology in 1967.
As time passed it would become Darling Downs Institute of Advanced Education (DDIAE) in 1971, University College of Southern Queensland (UCSQ) in 1990, and finally the University of Southern Queensland (USQ) in 1992.
The university has a total of three campuses spread out across Toowoomba, Springfield, Ipswich.
Courses at the university include law, health, engineering, the sciences, business, education, the arts.
One of the attractions of the university is its Japanese Garden, one of, if not the largest Japanese garden in Australia.
Student enrollments is approximately 28,000 annually, a ratio of 85% domestic, 15% overseas students.
In 2017, the university had a revenue in excess of $320 million dollars.
The Latin motto of the university 'Per Studia Mens Nova' translates to 'Through study the mind is renewed'.
address: 487-535 West Street, Kearneys Spring QLD 4350 Australia